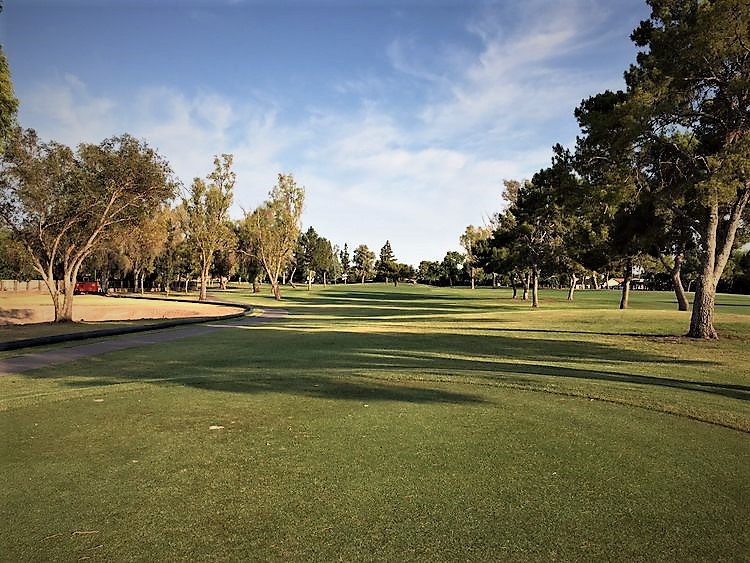 VGA Big Dog points winners for today's event. William On the Road Again Nelson took 1st place at 66 net. Again well done William. Rob Kazaroff took 2nd place with a 67 net one-shot out. Dan Christiansen was in for 3rd place at 69 and was tied by Danny "The Legend" Clark at 69. Danny scooped the Atta Boy in a scorecard playoff with Dan.
Flight one top 3
William Nelson 1st, Rob Katzaroo 2nd, and Dan Christiansen 3rd.
Flight two top 3.
Dan Clark 1st, Richard Pilewicz 2nd, and Warren Mehan 3rd.
2-man Best Ball Results are below.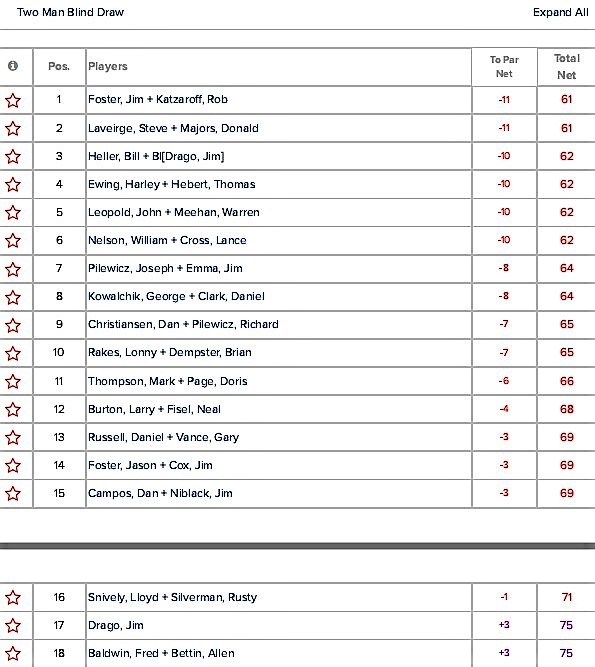 Full Stats from VGA Golf Genius
2023 Stats click here. / 2022 Stats click here. / 2021 Stats click here. Birdies (skins) scored, Net scores for each flight, all player's scores, and CTP links, plus a full scorecard for any player by clicking on their name link in all golfer's scores link. When you get there to find the event you wish to review click on it and open individual options, no password is required.
Perhaps these video tips could help your game
Watch Rory McIlroy hit an epic drive of 375 yards to the green.
Up next for VGA, Wednesday, 29 March 2023 Aguila + 2 man best ball play (+) 9:04 AM $65.00. Tap here to get the course website.
---