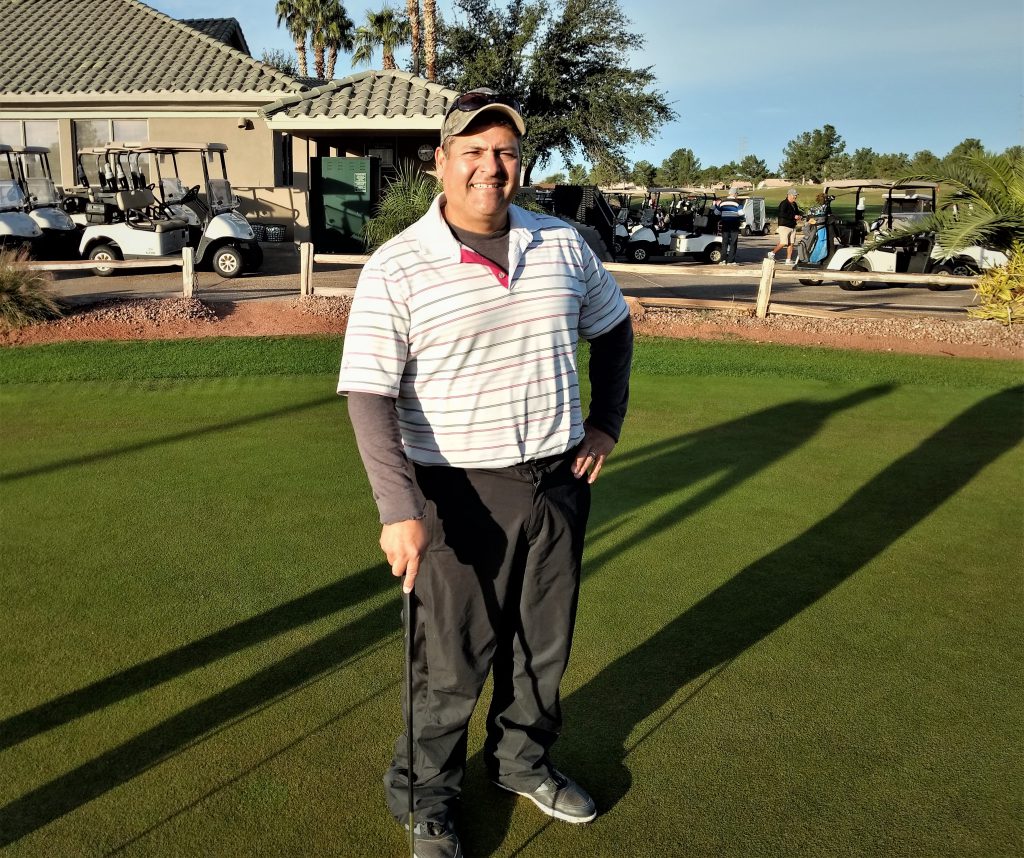 VGA invites Men and women to come out and play with VGA.
The Valley Golfers Association is a group of golfers located in the Phoenix area. With over 175 members, our abilities range from highly skilled low handicappers to casual weekend players. The VGA is an Arizona Golf Association club and adheres to the principles and rules of golf established by the United States Golf Association. All its members must belong to the AGA and pay yearly dues to the VGA.
What does the VGA offer? We offer prearranged handicap tournaments twice each week on Wednesdays and Saturdays. Eligible players, men or women, may pay a small entry fee to enter the tournaments. Depending on the turnout, prize money is awarded to the lowest two or three net scores, based on the GHIN handicap system. However, participants may elect to forgo the tournament and pay $1.00 to the VGA, which allows the player to enter the closest-to-the-pin contest. Interested players may sign up for every event or choose only those events that fit into their schedule. There is no pressure to play every week.
Where does the VGA play? We play at many courses throughout the valley. We schedule all events by the quarter and reserve our tee times. In the winter months, we play courses such as Coldwater, Union Hills, Ken MacDonald, and Viewpoint. We schedule some of the more exclusive courses in the summer months when the fees go down, such as Troon North, Grayhawk, Whirlwind, and The Phoenician.
Are you interested? The VGA is always looking to expand its membership. If you are interested in playing in a VGA event, please click on the ONLINE ENTRY FORM link. Join us for a round of golf, and you may decide to become a member. If you are undecided, you may play as many times as you like as our guest by paying a guest fee and accepting a 7-day advance reservation for tee times.