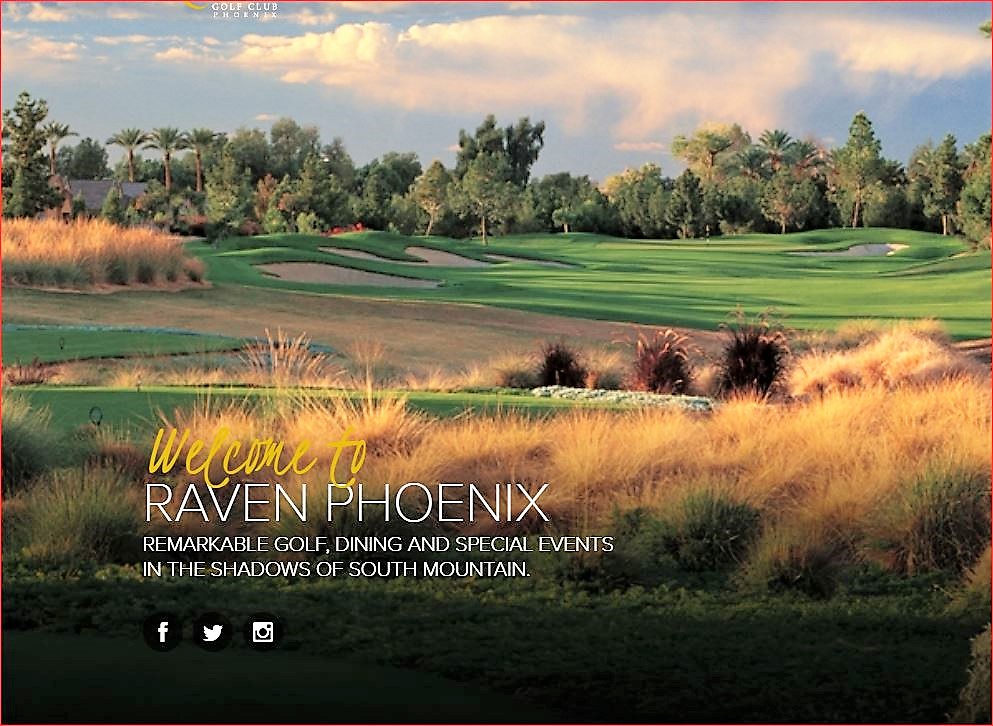 Todays Scoring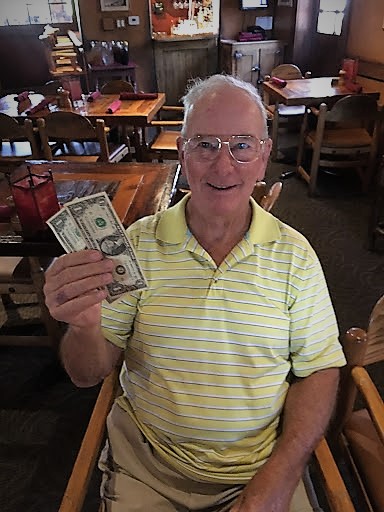 The Dean does it again, takes the 1st place payroll with should I say a stunning 61 net. Good work G. Dave Dean and Rusty Silverman tied at 62 net with Dave getting 2nd place and Rusty getting 3rd place on the scorecard playoff. Doug Rankin also scored 62 net but took the Atta Boy.
Big Dogs

Flight 1 Low Net Scoring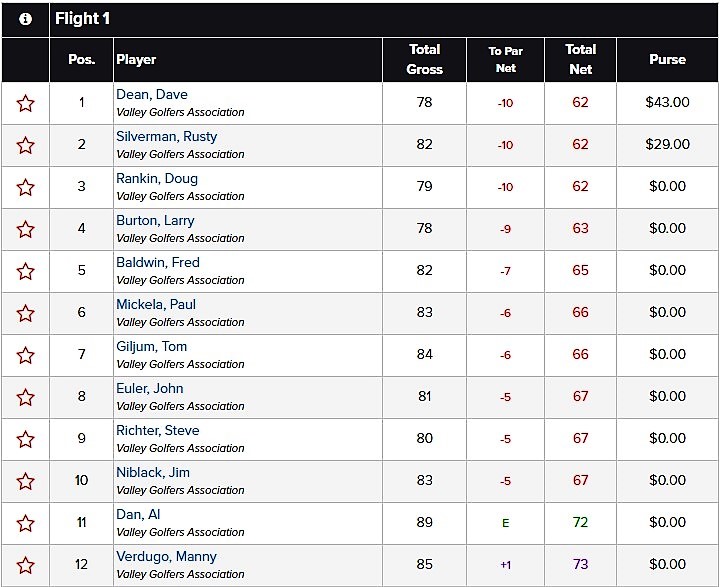 Flight 2 Low Net Scoring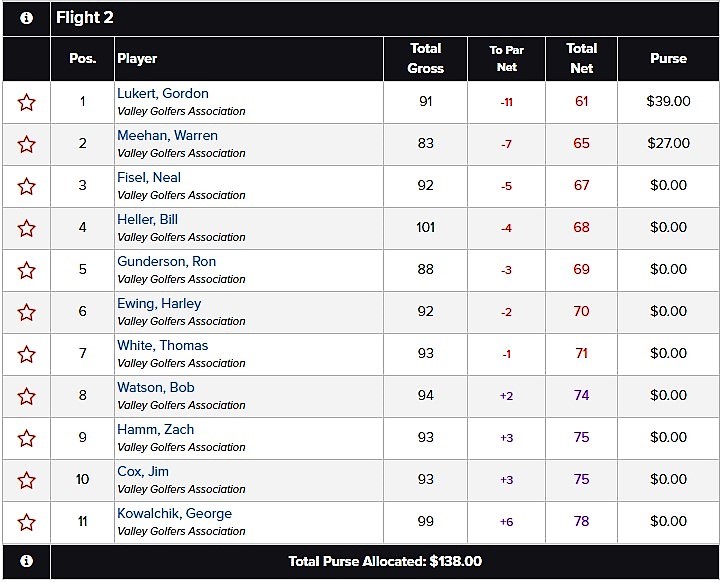 Birds

CTPs

Next up for VGA, Saturday, September 28, 2019, Aguila, 7:00 AM, $45.00. Click here for course information.