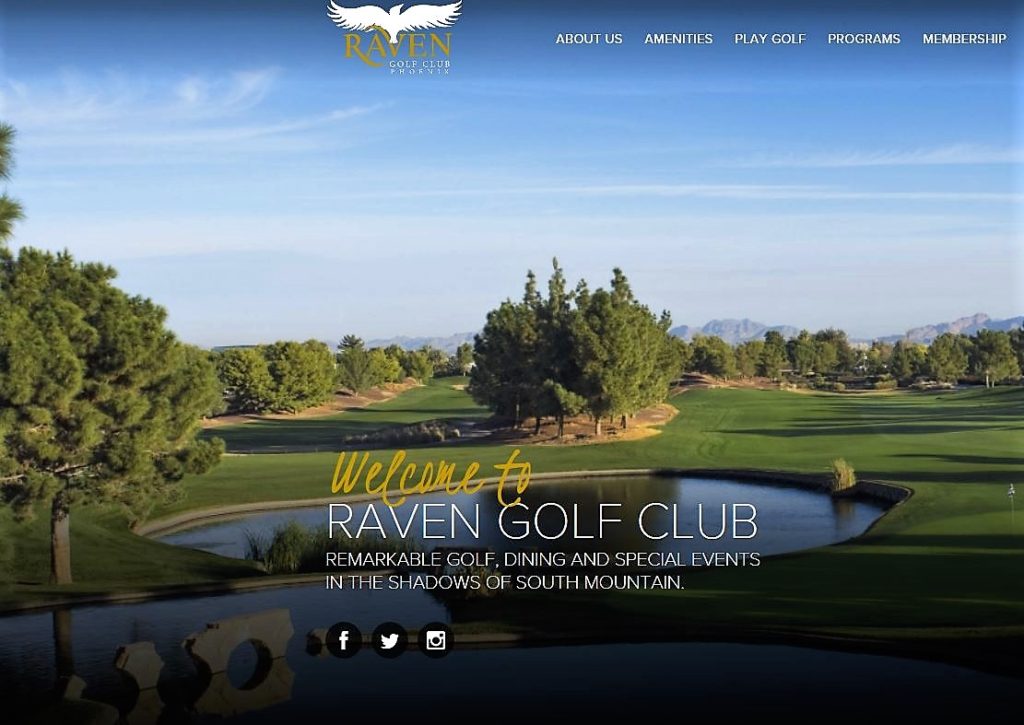 Scoring for Today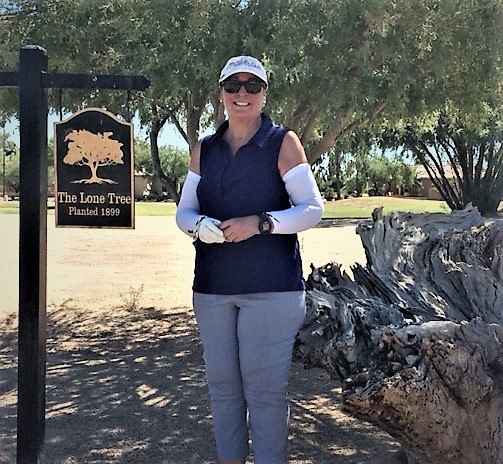 Cathey Harvey takes 1st place at the Raven today with a nice 62 net three strokes over her nearest competitor. Eddie Little gets 2nd place at 65 and was tied by Fred Baldwin who got third. Also in that tie was Larry Burton got the Atta Boy.
Big Dogs

Wednesdays Champion of Champions play.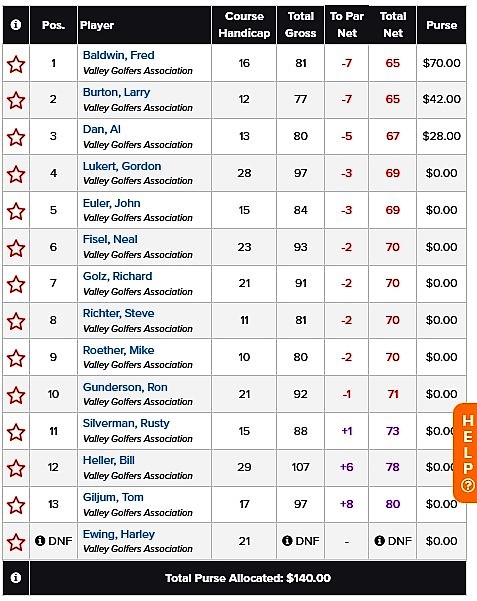 Flight 1 Scoring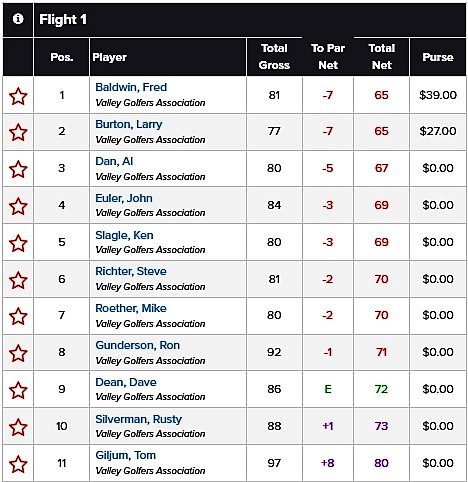 Flight 2 Scoring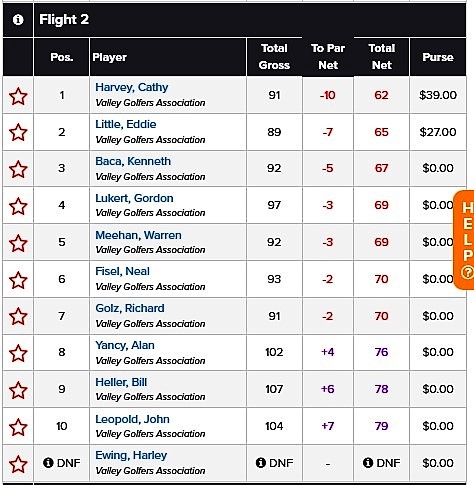 Birds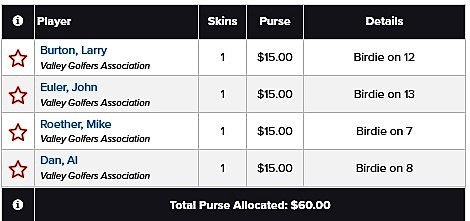 CTPs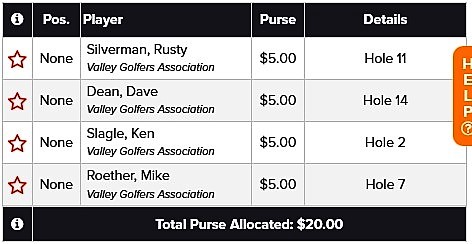 ---
Next up for VGA, Saturday, May 11, 2019, Encanto-City Card, 6:48 AM, $ 43.00. Course info Click here.