Today I guess I proved an old golf adage, if you roll enough balls toward a par three cup eventually one will go in. It did today for me at Ocotillo Blue course hole #7. It was playing 126 yards today. I was shooting last and had been playing my usual hellter skelter good bad game but today I had one thing going for me. Luck and I had more than my share of it today.  Using a Ping 9 iron which for that shot should have been more than I needed and yellow Callaway Chrome Soft Truvis ball. Fortunately I sculled the shot and it hooked right into the little swale in that green. It rolled to the top of the swale reversed it's course and went directly into the hole. Luck surpasses skill every time. I have made 4 eagles longer then that shot but this was my first hole in one. I hit some other amazing shots today but that was the most thrilling for me.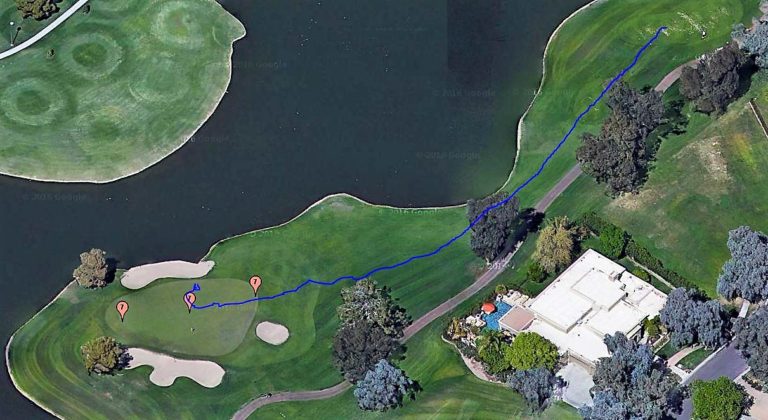 Aside from all that, John Euler won the event with 66 net. Dave Dean and I tied at 67 net and he got second on the scorecard playoff. I got third and because of the size of the crowd or lack of size I should say, no third place money was paid out. Tom Giljum scored the Atta-a-boy. Rest of the field scores are below. Next up for VGA the John Piece Green Valley Invitational,  and for the rest of us not playing that, San Marcos on Saturday.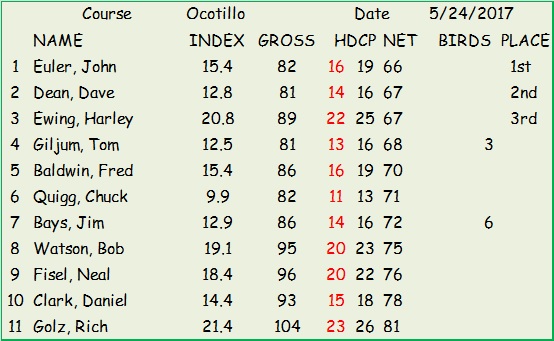 Saturday, May 27, 2017  San Marcos  7:42 am $ 39. 
John Pierce Green Valley Open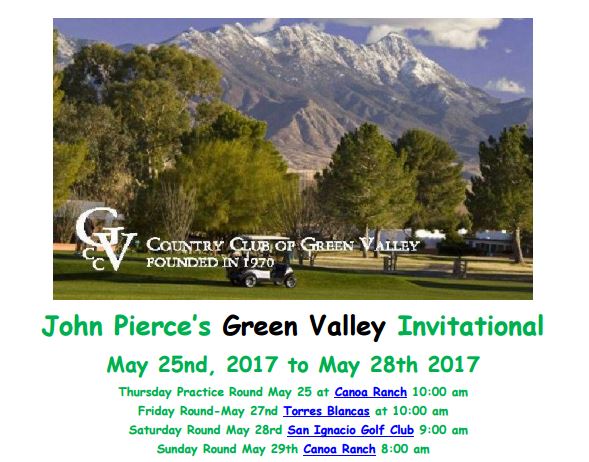 Golf Humor