Dave Dean is still hot winning today with a 69 net. Warren Meehan gets second place with a 70 net and Richie Rich Golz is third with a 71 net. Larry Burton takes the Atta Boy at 75 net. Scores drop off after that, don't know the reason for it.
Scoring for Today
Dave Dean 1st place

Warren Meehan 2nd place

Rich Golz 3rd place
Write up
Big Dogs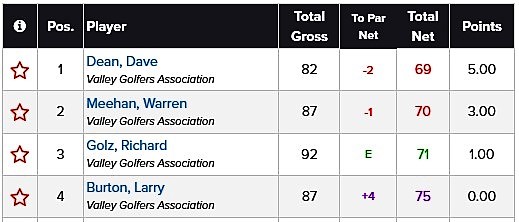 Net Scoring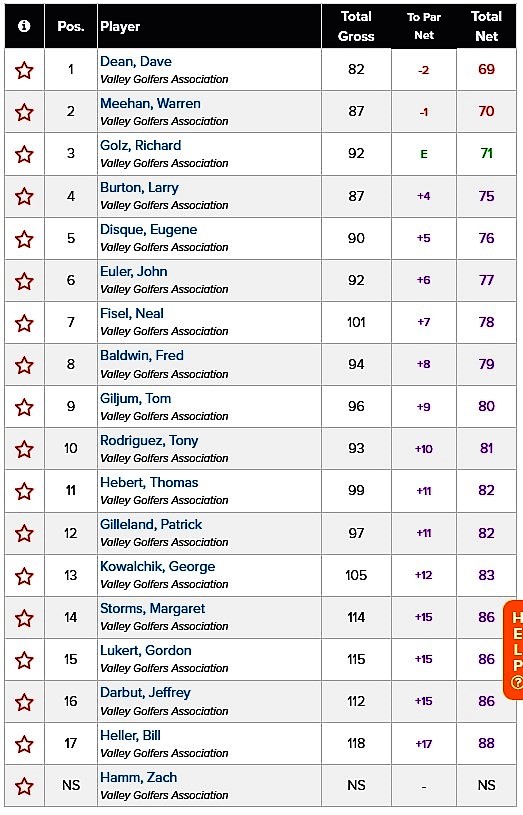 Birds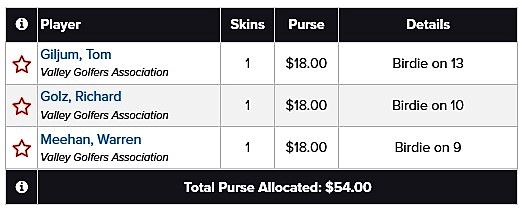 CTPs

---
Next up for VGA, Saturday, June 8, 2019, Raven S. Mtn., Shotgun 7:30 AM, $55.00. Click here for Course information.