Todays Scoring
"The Carver" Bill Heller 1st place

Scott Sheetz 2nd place

Fred Baldwin 3rd place
"He's Baaaaaaaaaack". The Carver "Bill Heller" carved up the field and the course today at Troon Monument which doesn't really seem like a good course for Bill but he did it with a 66 net and took home 1st place. Second place when to Scott Sheetz who in 1 wks time got more points than I got all year. He scored out at 68 net. Must be the talent level. Steady Freddy, AKA Fred Baldwin got third place at 69 net, nice work Fred. Mike Roether takes home another Atta Boy.
Big Dogs

Low Net Scoring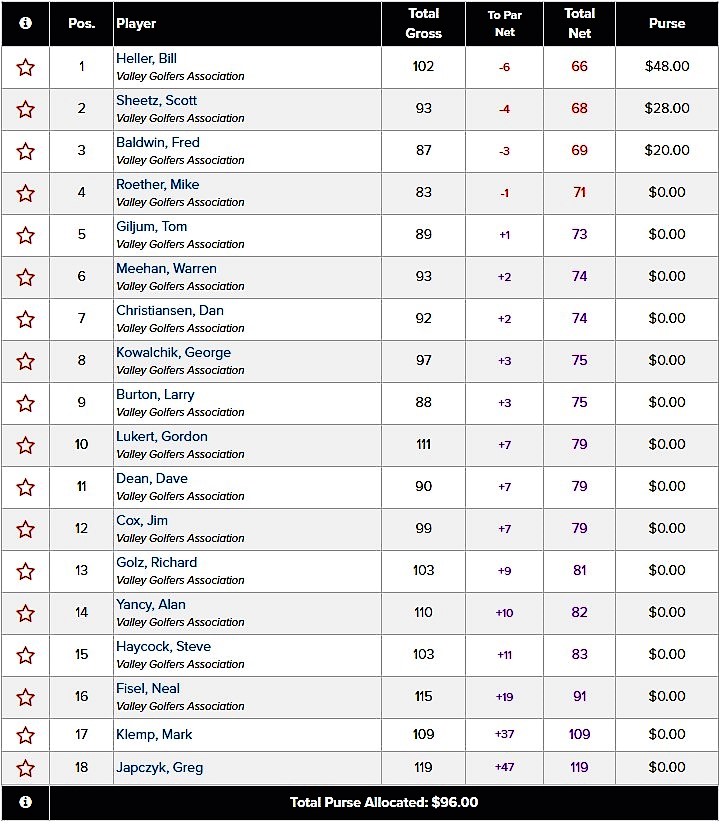 Birds

CTPs

Golf Humor
If you watch a game, it's fun. If you play at it, it's recreation. If you work at it, its Golf… Bob Hope
Next up for VGA, Saturday, August 24, 2019, Legend Trail (+), 7:30 AM, $59.00. Click here for course information.