Todays Scoring
Tom White 1st Place, no image available.

Warren Meehan 2nd place

Fred Baldwin 3rd place
Tom White, Warren Meehan, and Fred Baldwin tied at net 73, by the scorecard playoff, Tom got 1st, Warren 2nd and Fred got third. George Kowalchik, Dave Dean, and Doug Rankin shared the Att Boy at 74 nets.
Big Dogs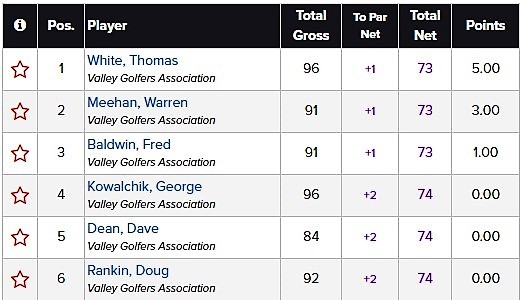 Low Net Scoring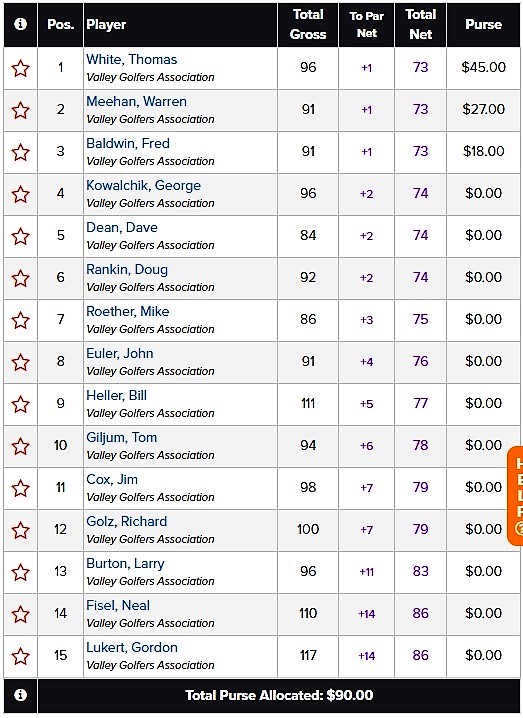 Birds, what no birds. Yep, that's right.
CTPs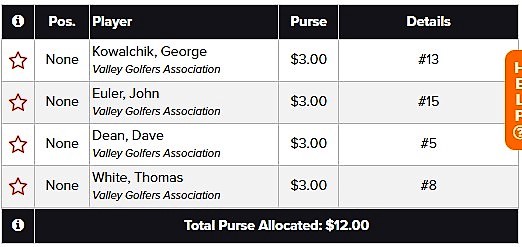 Golf Humor
THE UGLIER A MAN'S LEGS ARE, THE BETTER HE PLAYS GOLF. IT'S ALMOST A LAW… H. G. WELLS
Next up for VGA, Saturday, August 17, 2019, WeKoPa-Saguaro (+), 8:10 AM, $50.00. Click here for course information.