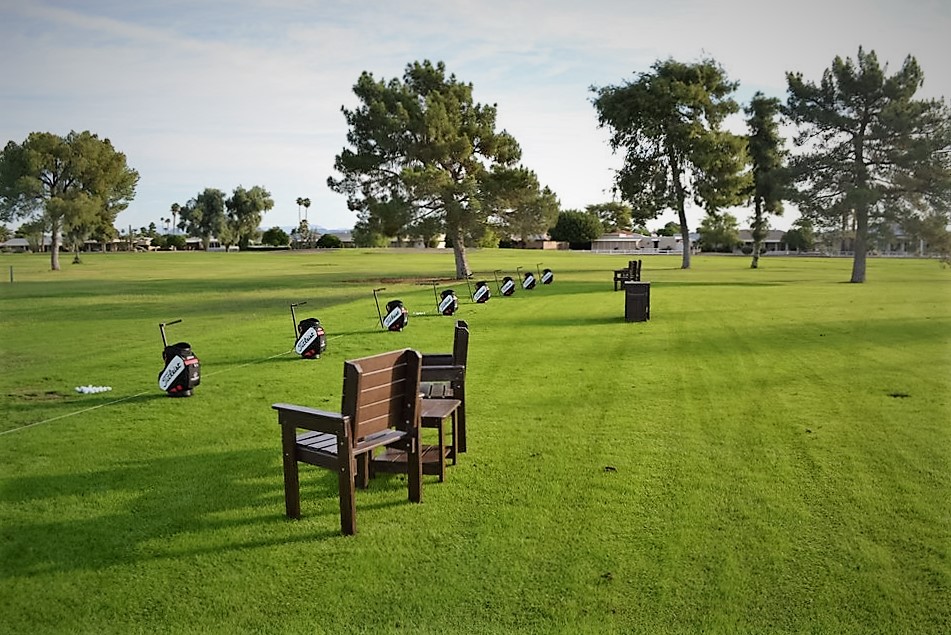 Scoring for Today
John Euler 1st place

Mike Roether 2nd place

Eugene Disque 3rd place
John Euler barely by one stroke won today at Palmbrook at a very impressive 64 net. Mike "He's a regular here" Roether took 2nd place at 65 net. Welcome back Mike. Eugene Disque tool 3rd place tied at 66 with Richard Golz who took home the Atta Boy on the scorecard playoff. Steady Freddy Baldwin scored an Eagle on #17. Well done Fred.
Big Dogs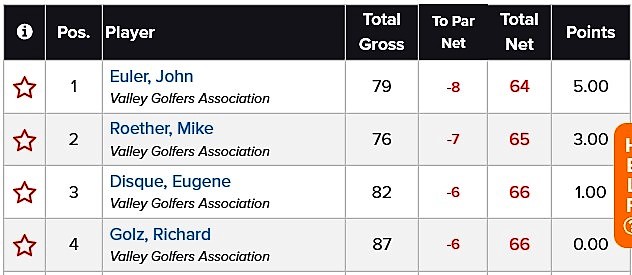 Flight 1 Scoring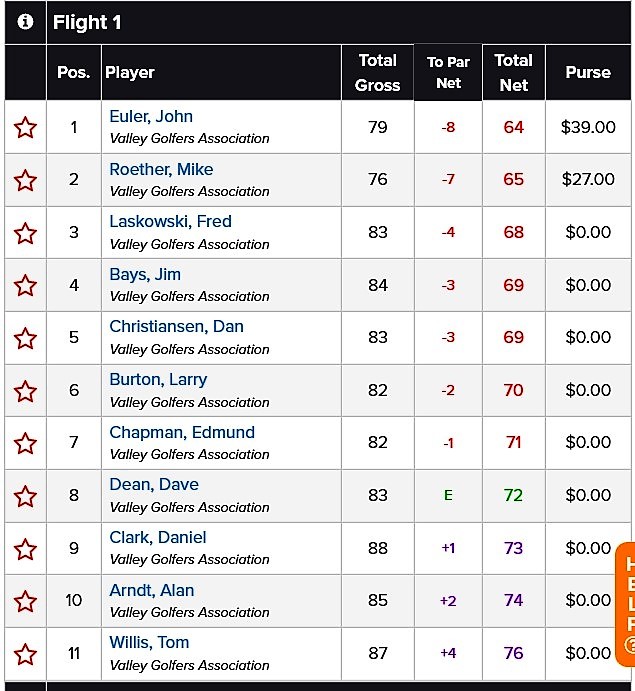 Flight 2 Scoring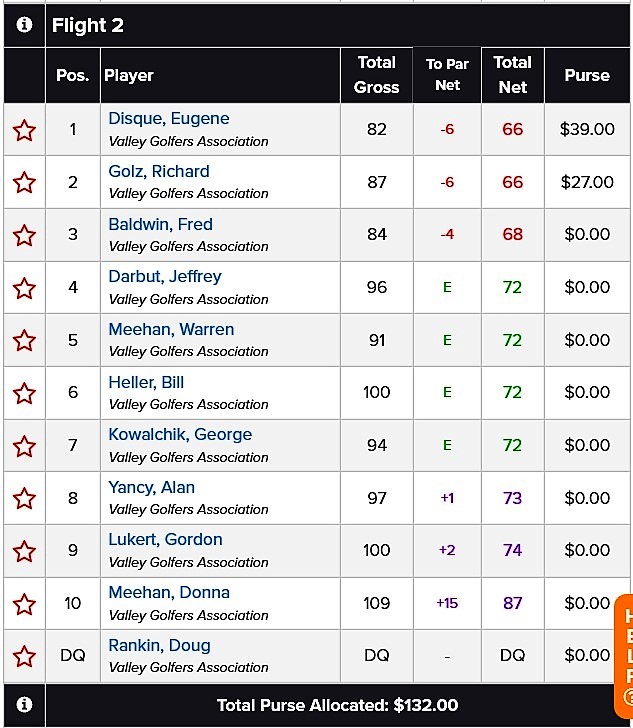 Birds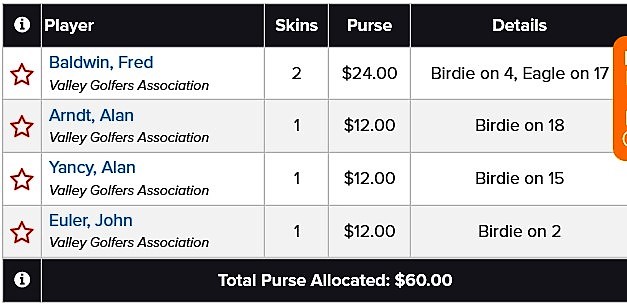 CTPs
---
Honoring the 2019 Masters.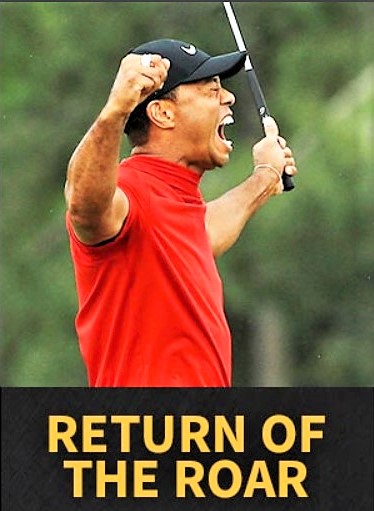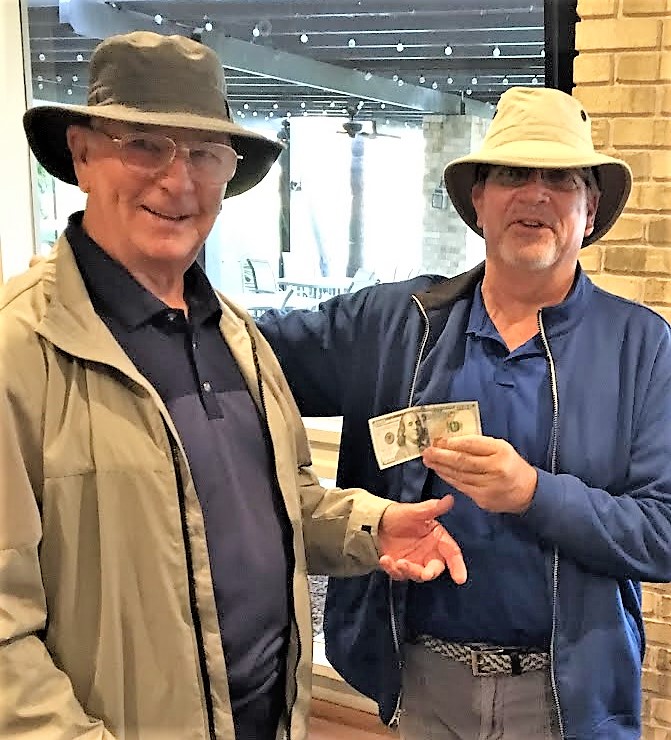 ---
Next up for VGA, Saturday, April 20, 2019, Cave Creek, 8:00 AM, $ 49.00. Click here for course info.