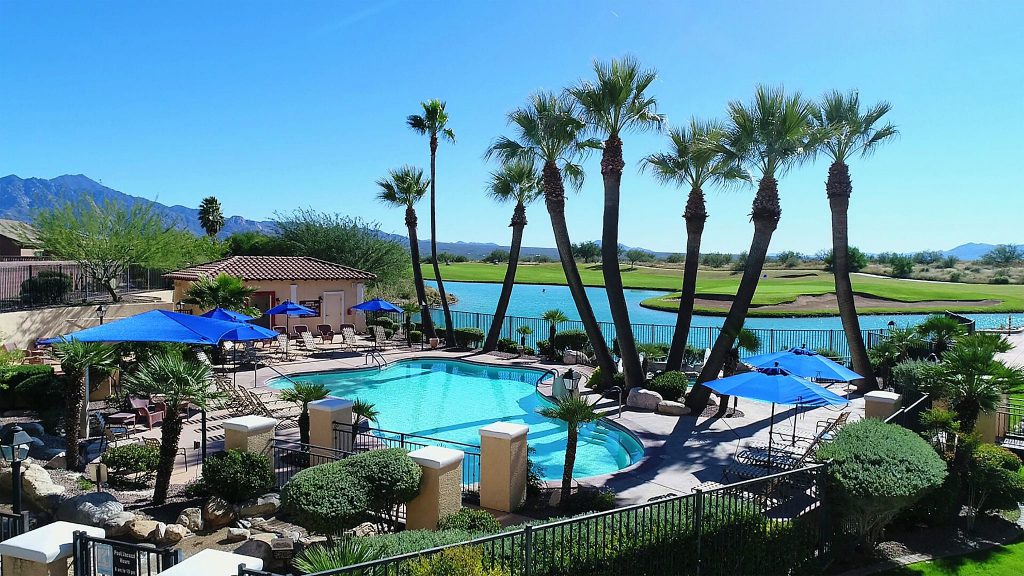 The VGA invites all members and their guests to sign up for the John Pierce Green Valley Open annual golf tournament. The event is a stroke play tournament held over Memorial Day weekend. The actual tournament is a 3-day event starting Friday, May 24th and ending Sunday, May 26th. An optional practice round will be held on Thursday, May 23rd.
This tournament is a non-sanctioned VGA event but rounds played go toward the eligibility for the Club Championship. Posted scores apply as tournament scores (T) to your handicap. The entry fee is $50.00. Event coordinators are Danny Campos and Lloyd Snively.
Tentative Golf Courses are.
Practice Round, May 23rd – Canoa Ranch Golf Resort
Day 1, Friday, May 24th – Tubac Golf Resort
Day 2, Saturday, May 25th – San Ignacio Golf Club
Day 3, Sunday, May 26th –Canoa Ranch Golf Resort
Accommodations – Two Options:
Host Location is Canoa Ranch Golf Resort. Their website may be referenced by clicking here or call (520) 382-0450
Best Western Green Valley. Their website may be referenced by clicking here or call (520) 625-2250.
When you call for reservations just let the agent know you're a John Pierce Open participant and ask for the special rates provided below. Also, ask the agent about their cancellation policy and tell him or her how many nights you intend to stay. Their system is defaulted for a three-night stay (includes Thursday's practice round) versus two nights (J.P. Open Tournament only).
Here are the daily room rates for Canoa Ranch Golf Resort
1 Bedroom King Suite $209.16 per night
2 Bedroom Suite $284.76 per night
Standard Room with 1 King Bed $155.38 per night
Standard Room with 1 or 2 Queen Beds $146.41 per night.
Best Western – Green Valley

Standard 2 Bed Queen – $110.00
Rate is rounded and include tax.
Message from our hosts at the Canoa Ranch Golf Resort
It was great speaking with you today. I have changed the name of the Group Block in our reservation system to the "John Pierce Open". Please let your attendees know that if they call our front desk at 520-382-0450 and ask for the John Pierce Open they will be given the group discount on their reservations. I have listed the exact rates with taxes included below. These rates include the complimentary breakfast with cooked to order omelets as well as complimentary wireless internet. Our website is www.canoaranchgolfresort.com If you have any questions please let me know. We look forward to exceeding your expectations. With Hospitality, Brian Wright, Phone: 1.520.382.0450 Fax: 1.520.382.0451, email: brian.wright@canoaranchresort.com
Below are links to tested and delicious restaurants in the area for your dining pleasure. Click the caption below image for more info.
John's tournament is a great event. Lots of fun and challenging golf courses. Spots are limited to 24 players, so sign-up at your earliest convenience by using the VGA website, Online Entry Form / John Pierce Green Valley Open Event Entry.
---
Tubac Golf Course 1st Round

San Ignacio Golf Course 2nd Round

Canoa Ranch GR Final Round Sunday
Tubac GC 1st round Friday 5/24/2019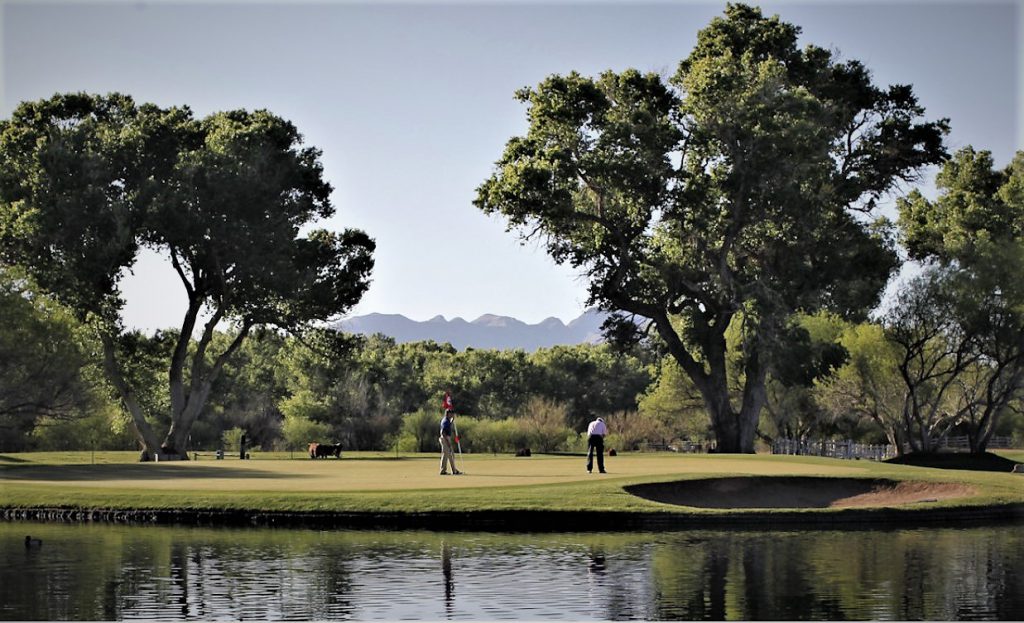 Net scores for all players round one.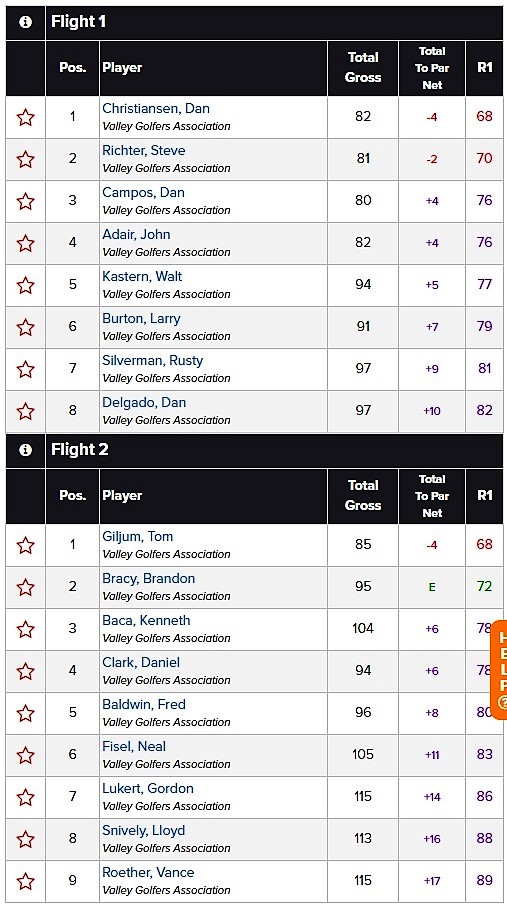 Low net Best Ball pair v field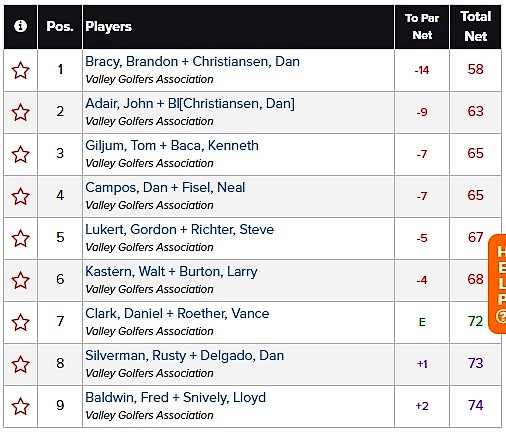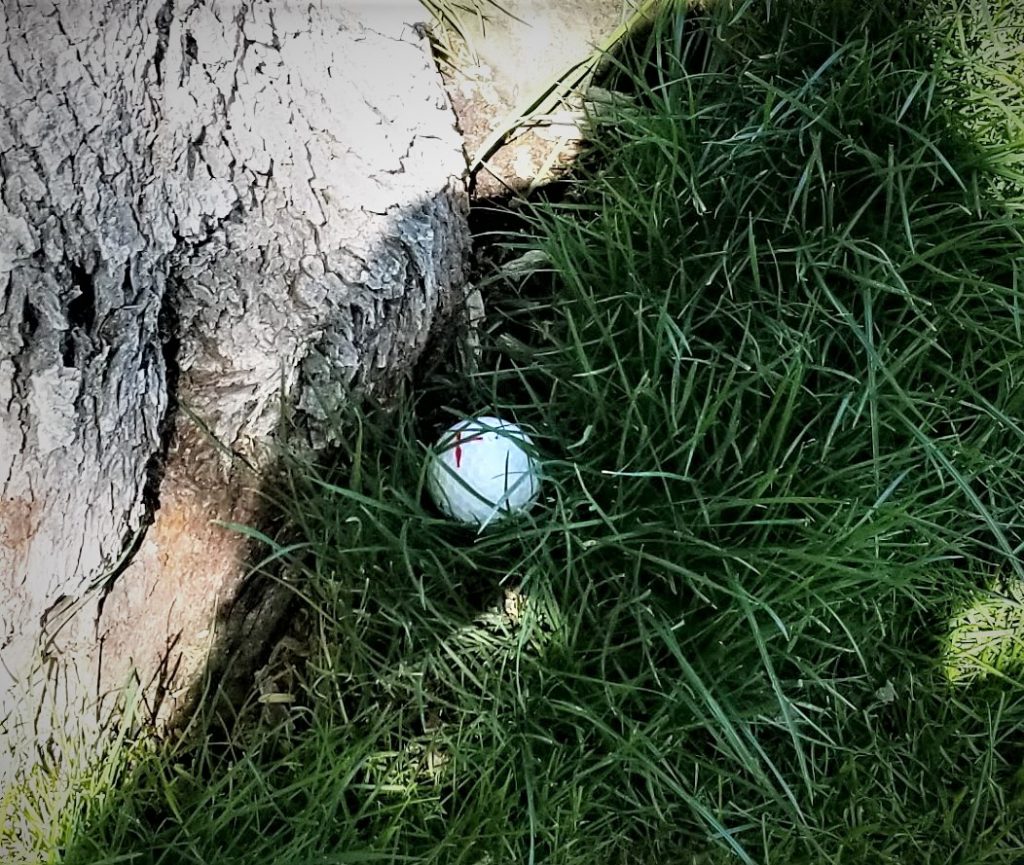 ---
Round 2 at San Ignacio 5/25/2019
Net Scoring for all players.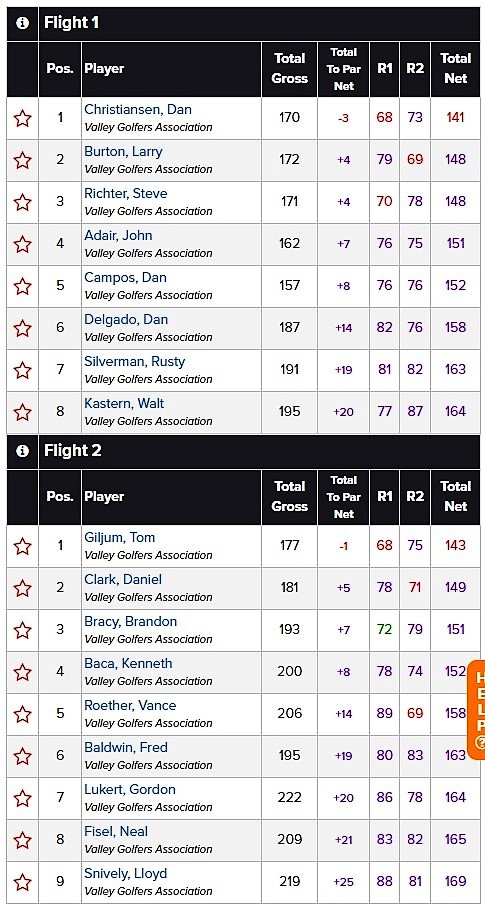 Round 2 Best Ball Scoring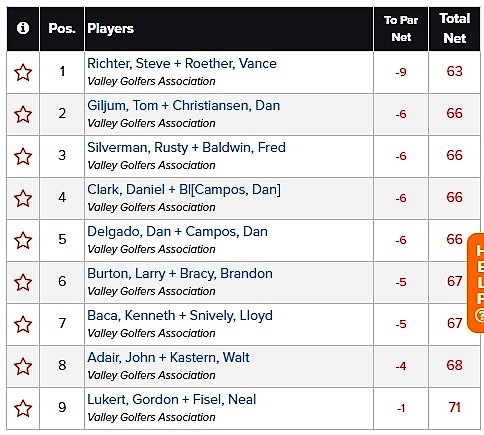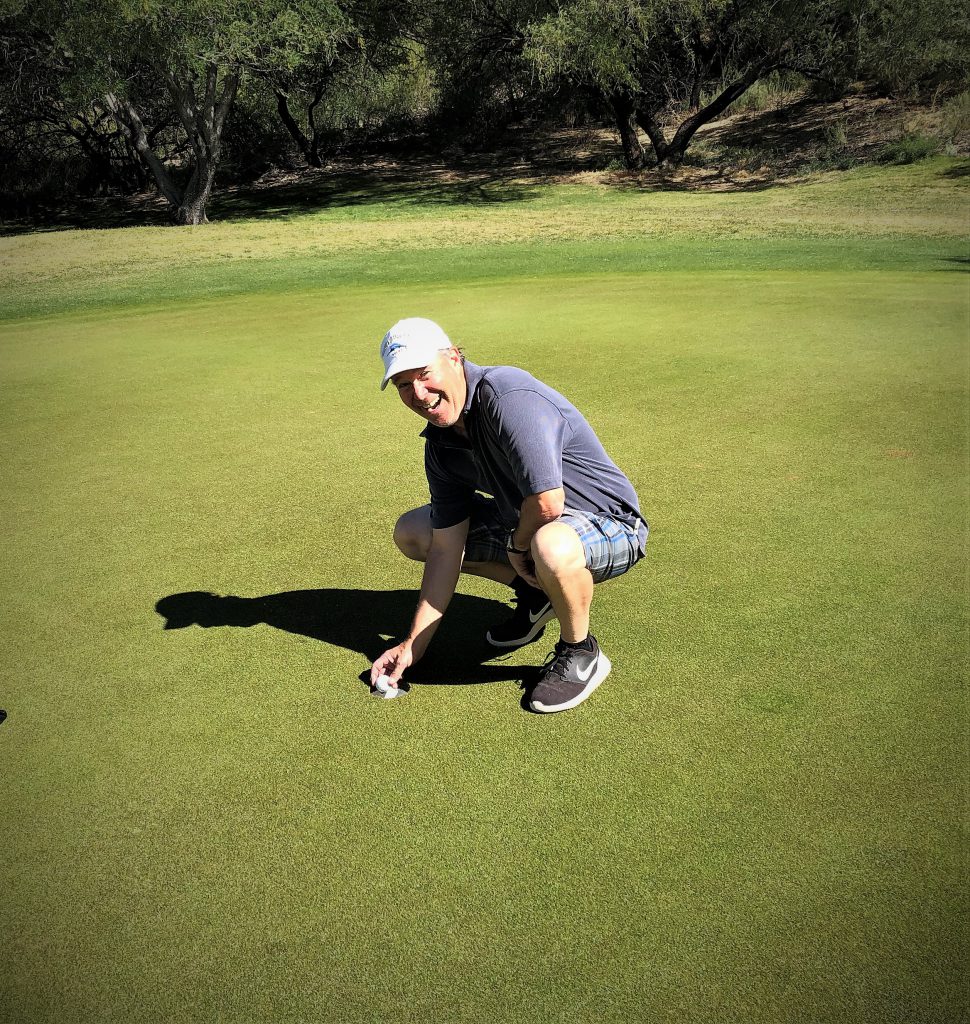 ---
Round 3, San Ignacio Part 2
Net Flight final net scores.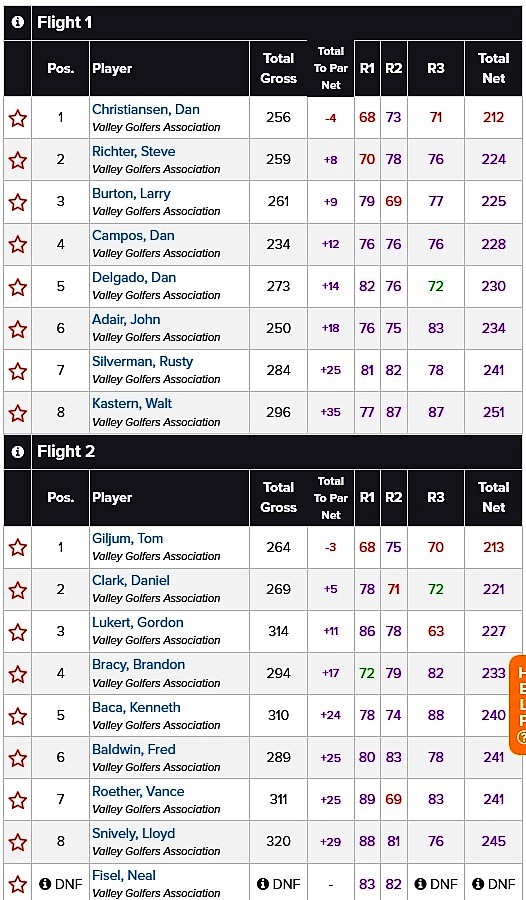 3rd round net scores, the Dean comes back.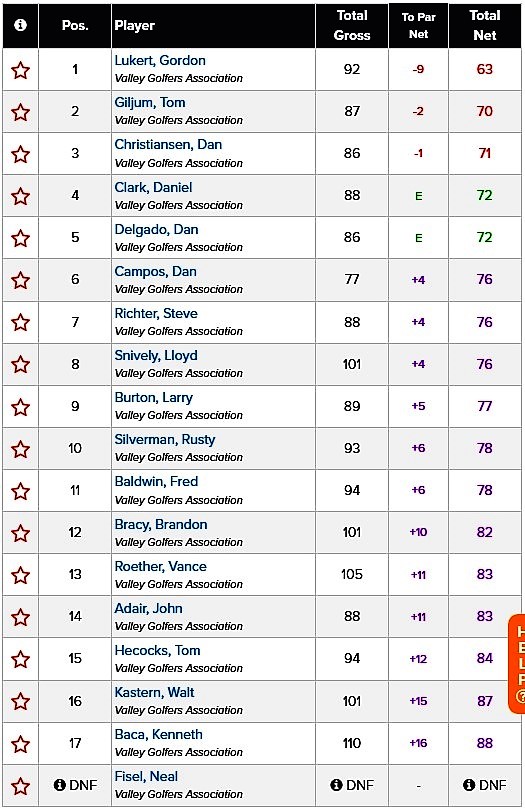 Next up for VGA, Wednesday, May 29, 2019, Trilogy @ Power Ranch (+) 7:00 AM $ 35.00. Click here for course info