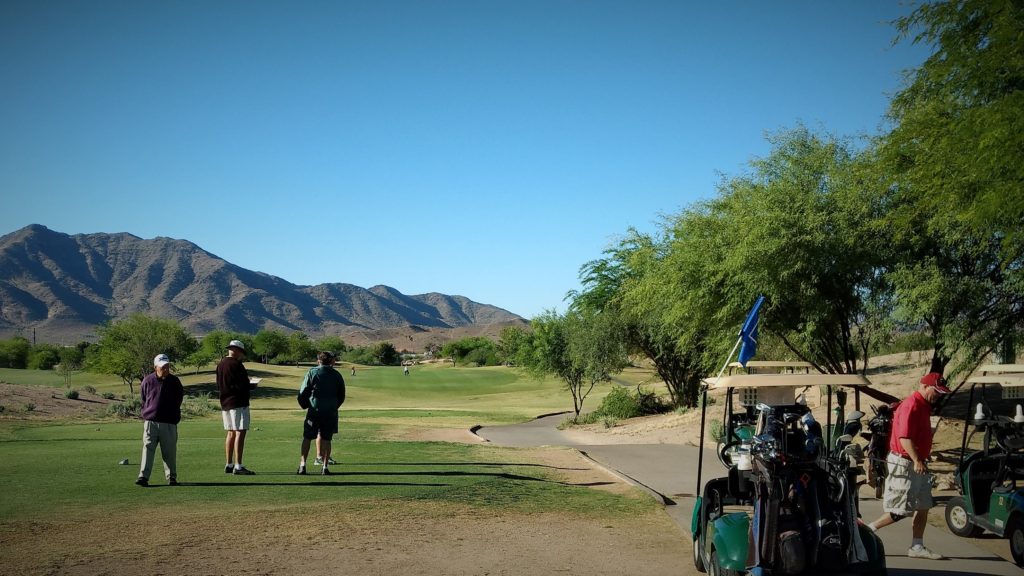 Todays Scoring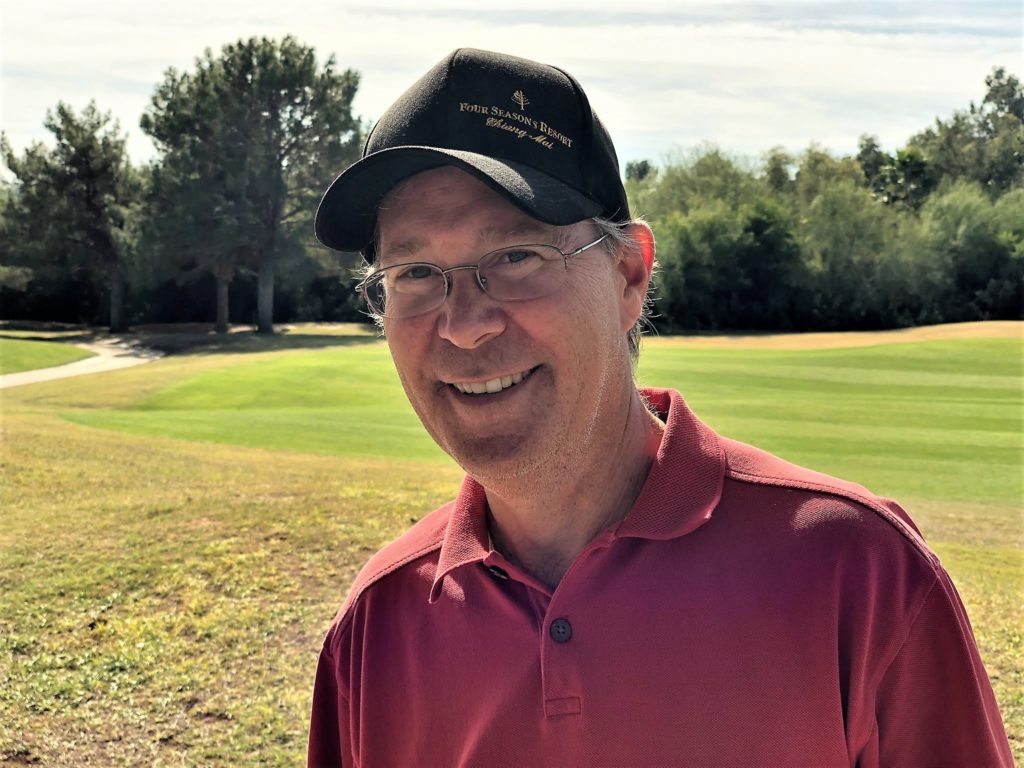 Rusty the "Golden Lad" in with 62 net wins today at Aguila. Tom Hecocks the Shoeless one took second place with a 65 net and Scratch Danny Campos gets 3rd place at 66 net. Dan Christiansen and John Adair Share the Atta Boy. John Adair also scored an eagle on # 5 today congrats to hard-hitting John.
Big Dogs

Flight 1 Low Net Scoring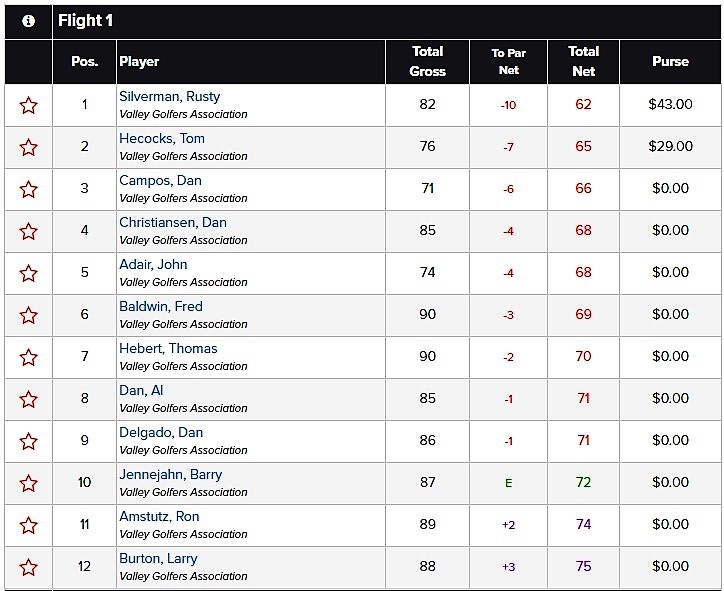 Flight 2 Low net Scoring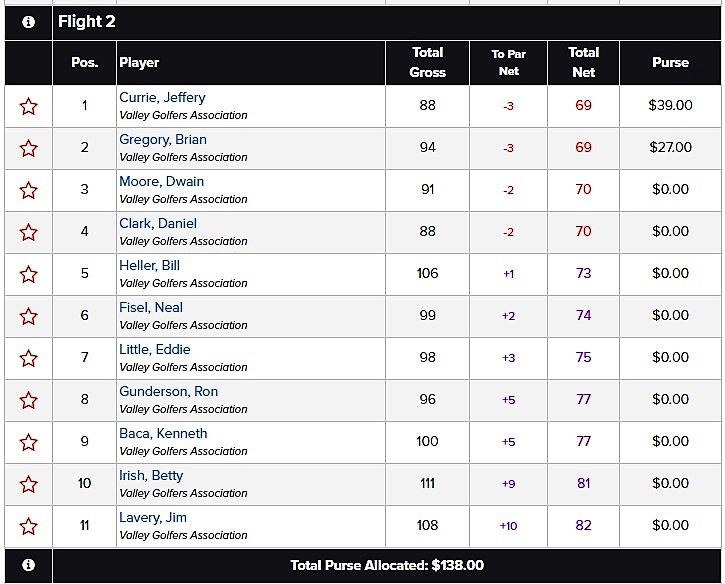 Birds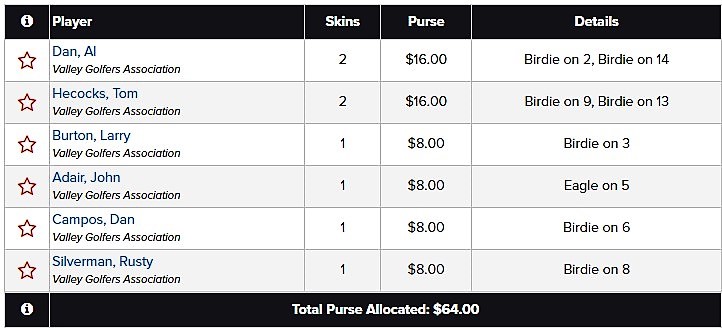 CTPs

Next up for VGA, c Wednesday, October 2, 2019, Trilogy Power Ranch (+) 8:04 AM $ 55.00 Click here for course information.