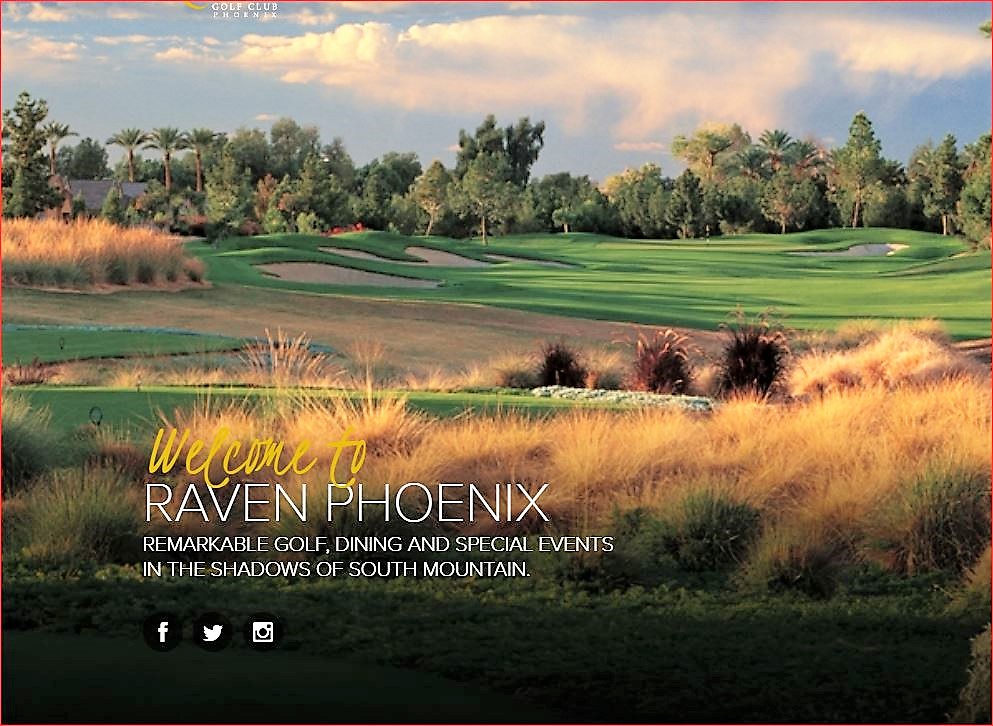 Todays Scoring
Larry Burton 1st Place

Ron Amstutz 2nd place

Dan "The Legend" Clark 3rd place.
Larry Burton wins at Raven today with a 61 net. Fine play Larry. Ron Amstutz takes 2nd place with a one-stroke off the place 62 net. Close Ron close. Danny the Legend in for 3rd place at 64 net and Llyod Snively takes the Atta Boy at 66 net.
Big Dogs

Flight 1 Low Net Scoring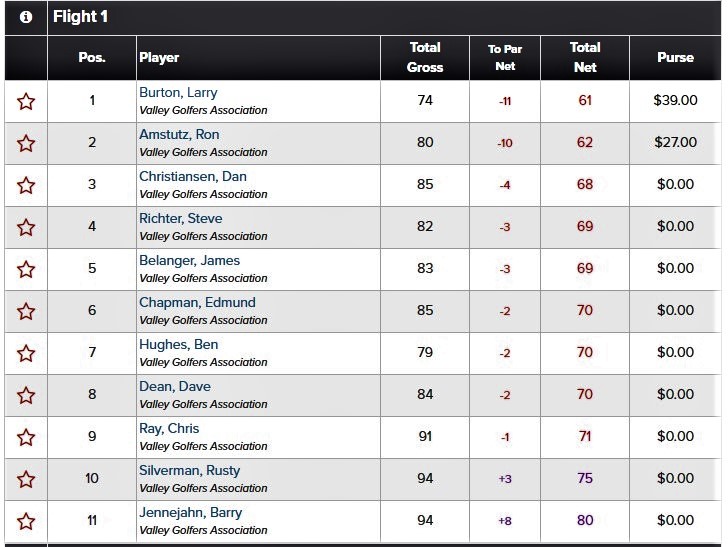 Flight 2 Low Net Scoring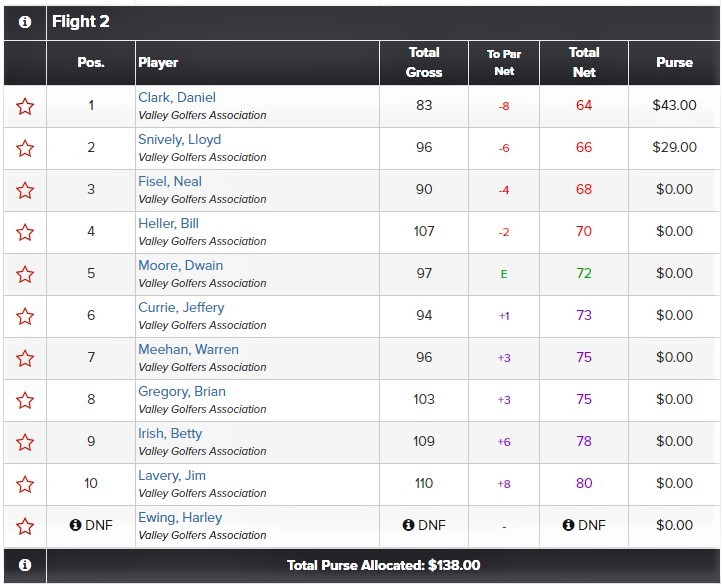 Birds

CTPs
Next up for VGA, Wednesday, September 18, 2019, Rio Verde-Quail Run (+) NO CASH, 7:45 AM, $45.00. Click here for course information.