The 2021 VGA Club Championship
The club championship will proceed at Laughlin Ranch. Club Championship qualification requires that you have played at least 10 qualified VGA events during the season of 11-01-20 to 10-31-2021. That being said…. any VGA member can go on this road trip and play in this 2-day event, maybe gamble a bit, eat well, and have a great time on a fabulous course. We have over 175 paid members so it would be nice to meet some of the players we have never seen before and those that play once in a while. This will be a memorable Championship for you and the VGA. Please note there will be no local VGA event on Saturday, Nov 6th, 2021. So grab your favorite golfing partners and make a week or weekend of it. To sign up, contact Danny Campos by phone at 602-481-5560, by email, or you can use the VGA online entry form. Hotel and restaurant recommendations will be put on our website over the next 30 days. Click here for information about this wonderful course. Thank you VGA members, VGA President Danny Campos.
How you can play in the 2021 VGA Championship.
The event will be a 36-hole 2-day event at the Laughlin Ranch Golf Club. If you are eligible (having played in at least 10 sanctioned VGA events during the past season 11/2020 to 10/31/2021.) you can pay the $10 entry fee good for both days and participate in the regular event that will be played in conjunction with the Championship round. Double down with $10 to be in the normal event 1st, 2nd, 3rd, plus Birdies, Eagles, CTPs. Pots. In short, you are all in. No Big Dogs points will be awarded for these events. Only eligible players can win any of the Championship awards, (1st $200, 2nd $150, 3rd $100, 4th $50.)
You can play in one or both Saturday events and the Sunday event to be run exactly as we do for the regular weekly events with VGA. Guests are welcome but are not eligible for prize awards unless they are VGA members. In short, you could be all in, play Saturday or Sunday your choice. All players are responsible for their own Green Fees. No shows as per VGA regulations could be held responsible for any fees incurred by VGA for your nonappearance.
Accomodation by Harrah's Casino and Hotel below.
This is an unprecedented year for the VGA and its Club Championship. The VGA's Club Championship is headed to Laughlin, Nevada, and the spectacular Laughlin Ranch Golf Club. We have made accommodations arrangements at Harrah's. They are offering our club the following rates: Friday is $ 75, Saturday is 105 plus the daily resort fee of $ 17 and tax. Total costs for both nights are estimated to be $240 for a double occupancy room. We reserved a block of 20 rooms. The board encourages you to commit at your earliest convenience. DAN CAMPOS GOLF GROUP Group rate based on availability until 10/22. Thank you for choosing Harrah's Laughlin!
Your 2021 VGA Club Champions for net & gross.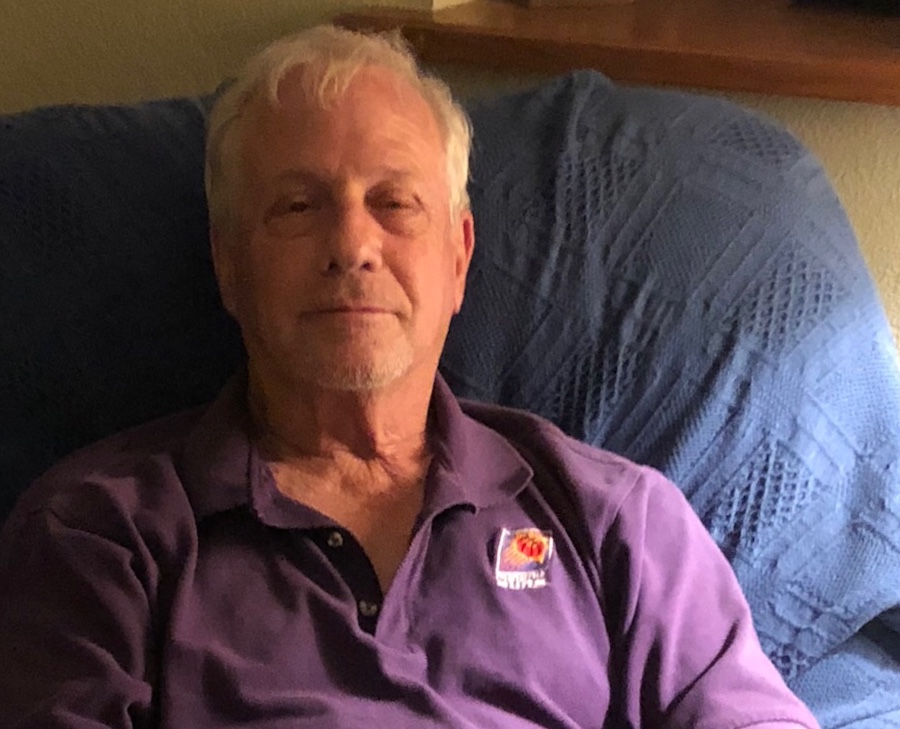 Flight 1 Net winners
Flight 1 Gross winners.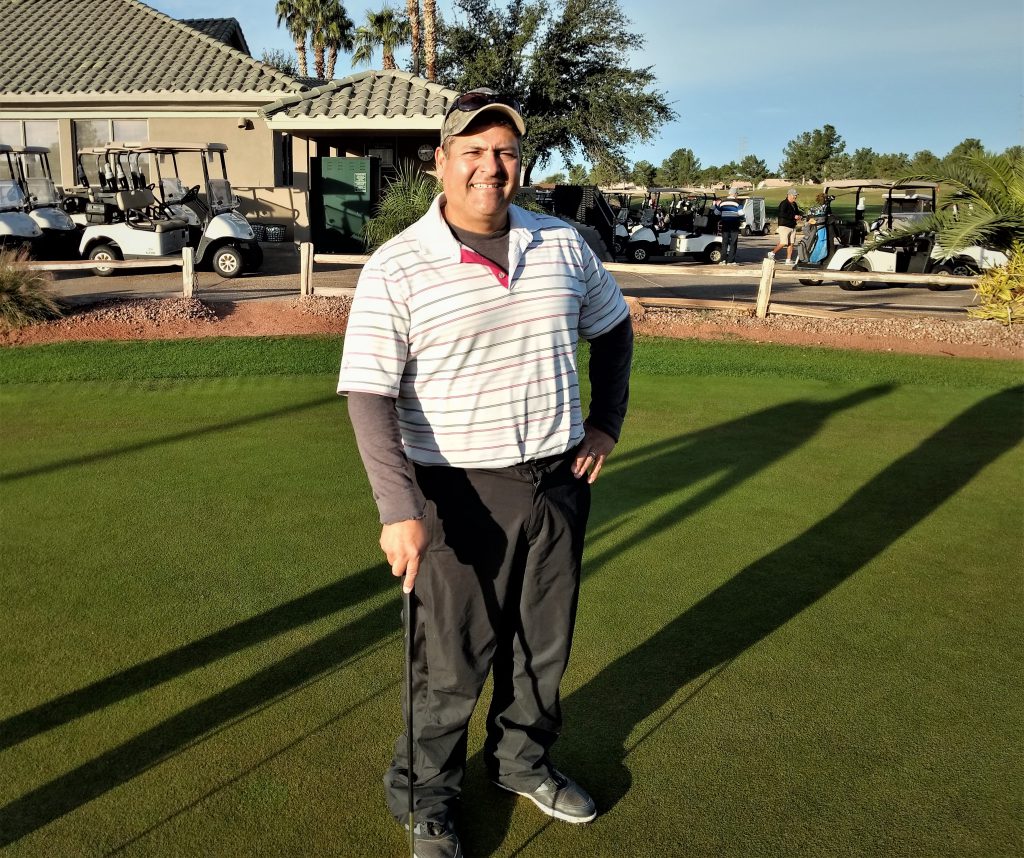 Flight 2 Net winners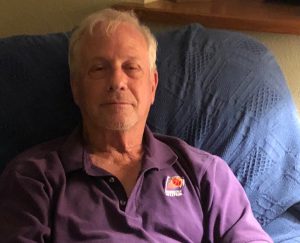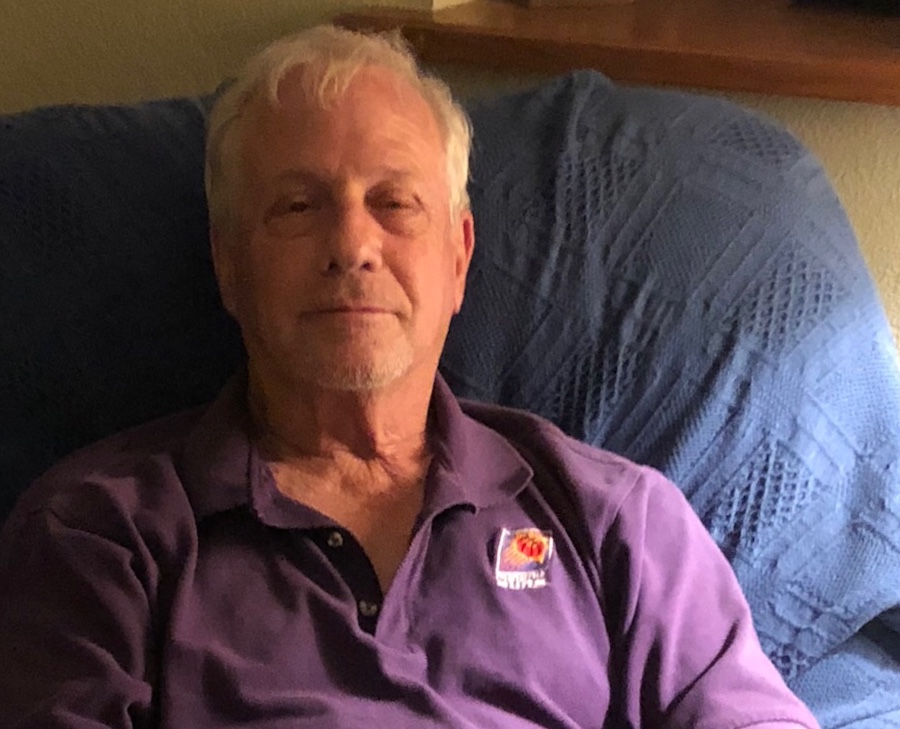 ---
Flight 2 Gross winners.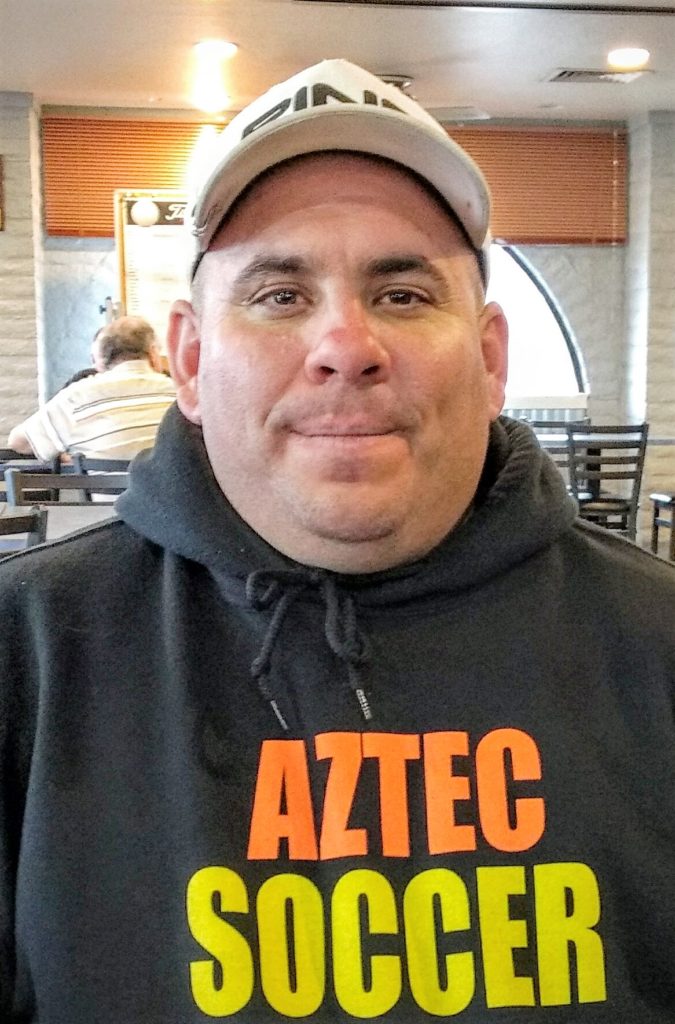 Michael Lopez holed an Eagle on hole # 16 at the Laughlin Golf Course at the 2021 VGA Club Championship being played there.
2021 VGA Club Championship $$ Results
Flight 1
Flight 1-Net –Cox 142 net score – $ 140 / Amstutz 144 net score – $ 90 / Alway 151 net score – $ 60 / Burton 152 net score – $ 20
Flight 1 -Gross –Campos 152 net score – $ 140 / Hochevar 155 net score – $ 90 / Anderson 168 net score – $ 60 / Roether 174 net score – $ 20
---
Flight 2
Flight 2 Net – Chapman 140 net score – $ 140 / Myers 149 net score – $ 90 / Jordan 151 net score – $ 60 / Vance 153 net score – $ 20
Flight 2 Gross – Baca 181 gross score – $ 140 / Hebert 188 gross score – $ 90 / Currie 192 gross score – $ 60 / Lavery 202 gross score – $ 20
---
2021 VGA Club Championship Daily Lineups.
William Nelson and Tom Hecocks

Ron Amstutz

Dan Campos, Troy Wilmoth, and Mick Panarello

Jim Cox on stage.

Jim Cox on Stage

Ed Chapman 2021 VGA Club Champion and 1st place Net Champion @ 140 net.

Dan Campos First place 2021 VGA Club Champion for Gross @ 153.

Danny Campos, Rusty Silverman, Troy Wilmoth, Mick Panarello

Rusty is Teeing off or Teed off.

Blind Hole shot on # 11 Laughlin Ranch

Hole ??

Danny Campos and Rusty Silverman

Mike Lopez pics

Mike Lopez pics

Mike Lopez pics
Snaps from the 2021 VGA Club Champion at the Laughlin Ranch Golf Club.