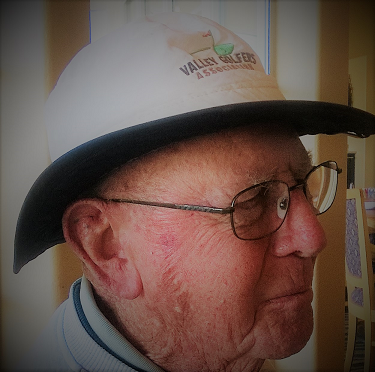 Besides the regular golf events held today at Ken McDonald The Saturday Golf League and VGA played out The Jim O'Keefe Cup match play against each other. This event was named after Jim O'Keefe a VGA player of very long stead who passed away this year. He was a warm and wonderful man and of course he wouldn't want anyone to talk about him like that, but he was of course. So it is in his honor that we dueled it out and the results are below. We had quite a turnout for the events today as approximately 60 plus players from both organizations showed up to play on a cool and cloudy day in Tempe. The course was 90 degrees play, but substantially better than when we played there earlier just after the reseed. In the VGA event in first place we had 2 golfers tied at 64 net. Steve Richter continues his fine play and got 1st place in a scorecard playoff with Jeff Stone who received 2nd place. Great work Steve and Jeff. Tied for 3rd place two more golfers Dennis Haigwood and Tony Rodriquez tied at 66 net. Dennis got the money on the scorecard playoff and Tony gets the ever popular Atta-a-Boy award. Rest of the field scores below.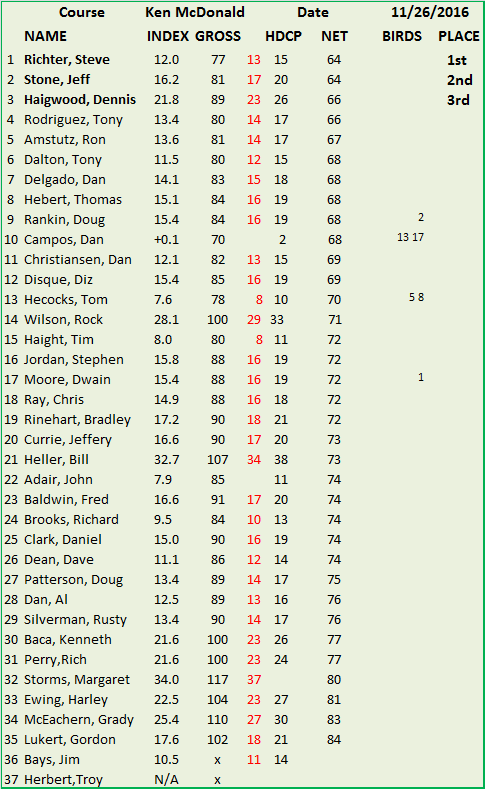 VGA Wins Jim O'Keefe Cup for 2016
SGL won the Four ball competition 4-2 but lost the Singles 7 1/2 to 2 1/2 making the final tally 9 1/2 to 6 1/2 in favor of VGA. The O'Keefe cup will reside with VGA until the next Cup play is played. Match play is mostly new to me but not most of the VGA members. As others (like me) may need a refresher as to how the scoring works, you can read the info on this link. Since I become more involved more in it this year than ever before, I have found it to be rewarding competition wise and fun too. Let us hope that Tom Hecocks (VGA) and Dave Dean (VGA & SGL) can continue to expand on what they have created and not only make it a great tribute to Jim O'Keefe but to all of VGA and SGL members.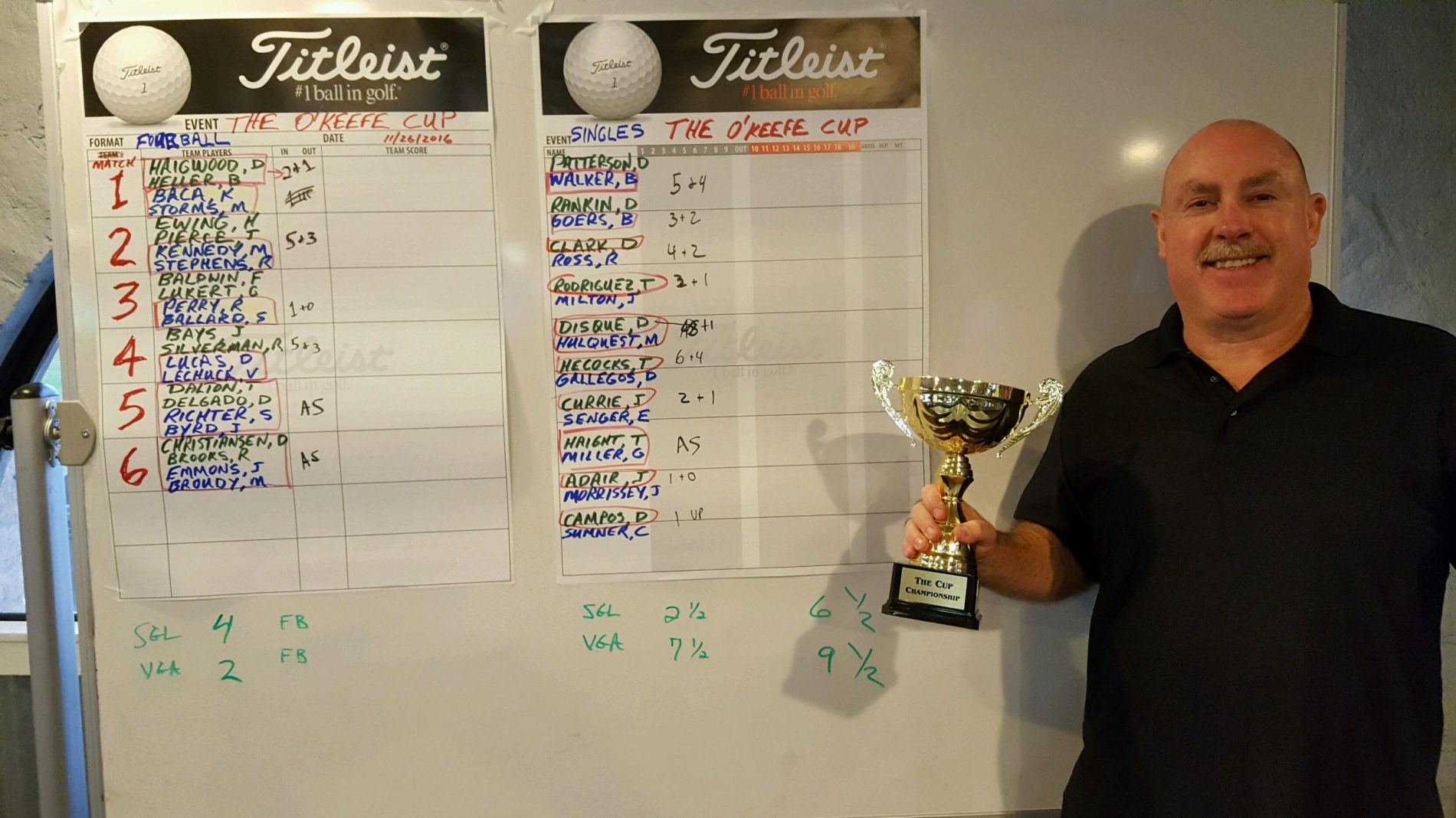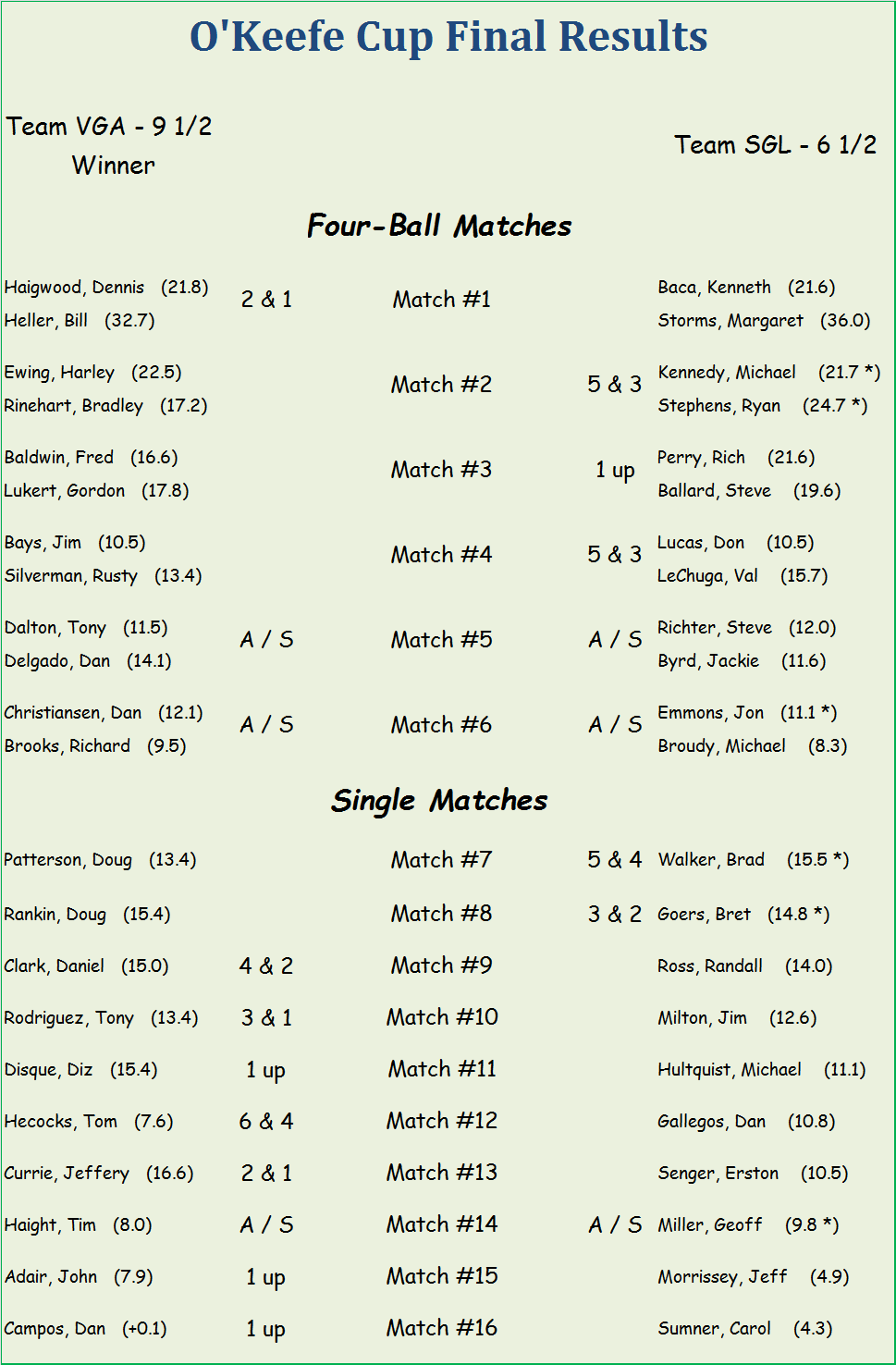 Next up for VGA, Wednesday, Nov. 30, 2016 Superstition Springs 8:00:00 AM $44.00