Todays Scoring
Fred Baldwin 3rd place

Brandon Bracy 1st Place, no image available

John Adair 3rd Place
Steady Freddy in for 1st place at 67 net great play Fred Baldwin. 2nd place goes to Tony Rodriquez in a tie with John Adair at 70 net. John Adair finishes in 3rd place. Mike Roether and Jeff Currie share the Atta Boy award at 71 net. See everyone Wednesday at Lookout Mountain.
Big Dogs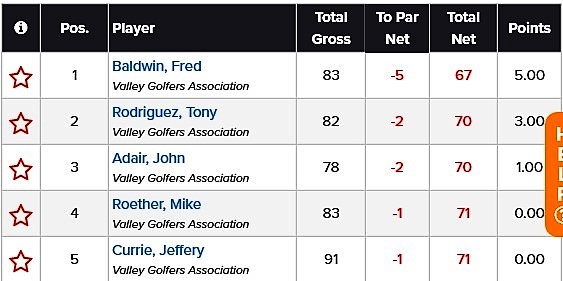 Low Net Scoring Flight 1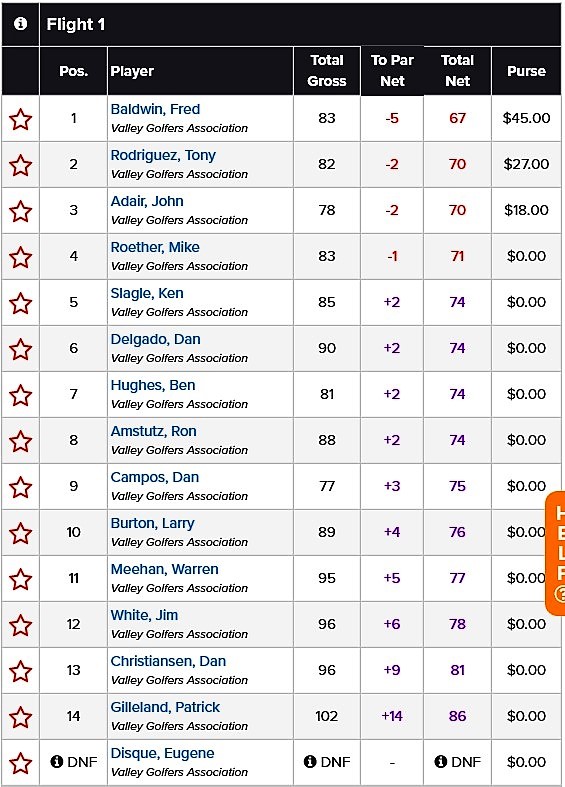 Low Net Scoring Flight 2
Birds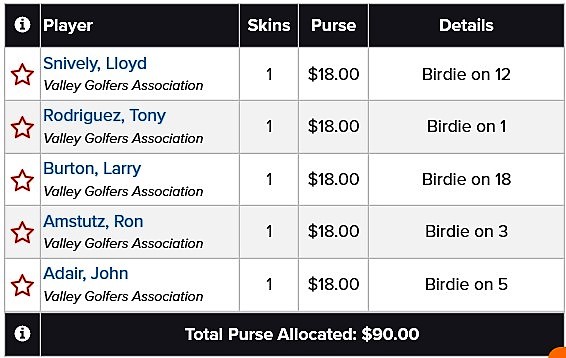 CTPs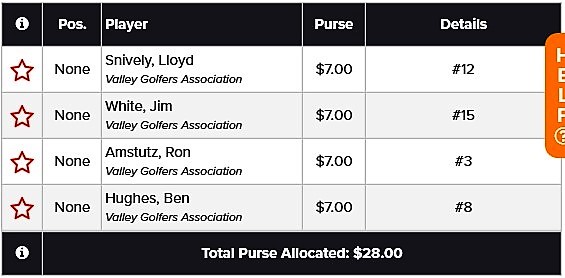 Next up for VGA, Wednesday, June 26, 2019, Lookout Mtn (+), 7:00 AM, $ 35.00. Click here for Course info.
If you would like a preview of what you will be playing at Lookout Mtn click here for this Flyover. This site will require Adobe Flash be on your computer and activate it to view. Your choice.