Todays Scoring
Vance Roether 1st place 59 net

Dave Dean 2nd place

John Adair 3rd Place
Vance you get a new swing coach (Hank Haney or the like?) 59 you are awesome. Vance Roether blew it up today at TPC Champions winning 1st place at 59 net. Well done sir. Dave Dean, bet you knew you had with a 61 net. Not today second though and good job. John Adair with 4 birdies today and took 3rd today at 64 net. Brandon Bracy comes home with his first Atta Boy at 69. Nice going.
Big Dogs

Flight 1 Low Net Scoring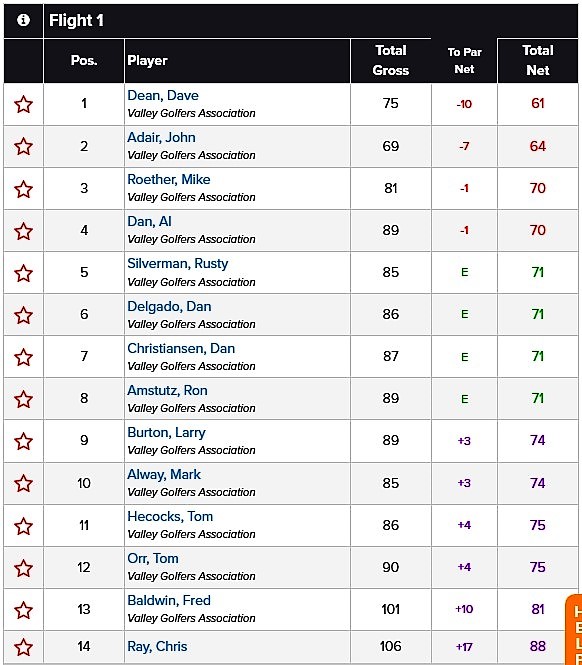 Flight 2 Low Net Scoring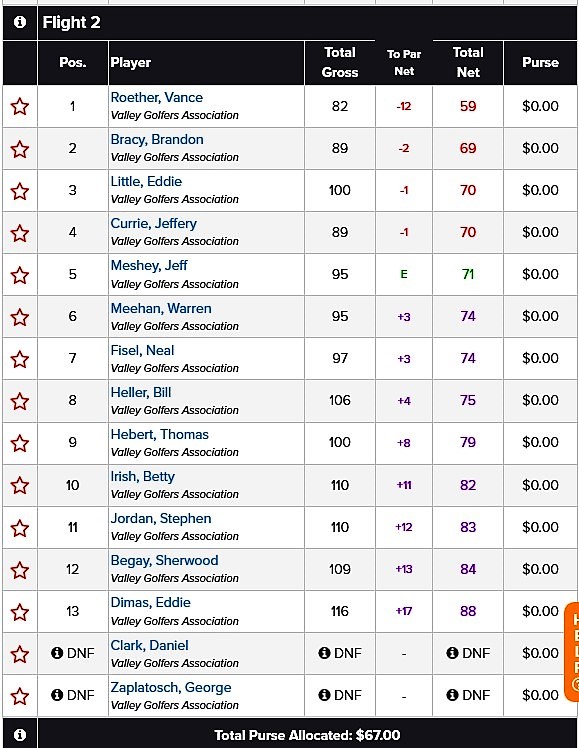 Birds

CTPs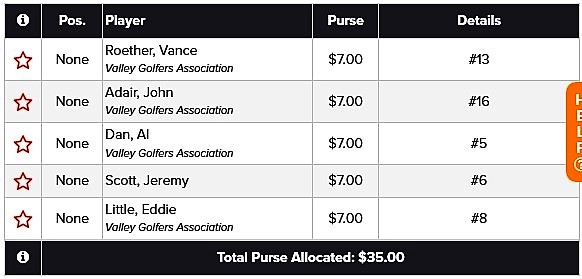 Next up for VGA, Wednesday, July 31, 2019, Troon-North-Pinnacle, 8:00 AM, $49.00. Click for Course info.