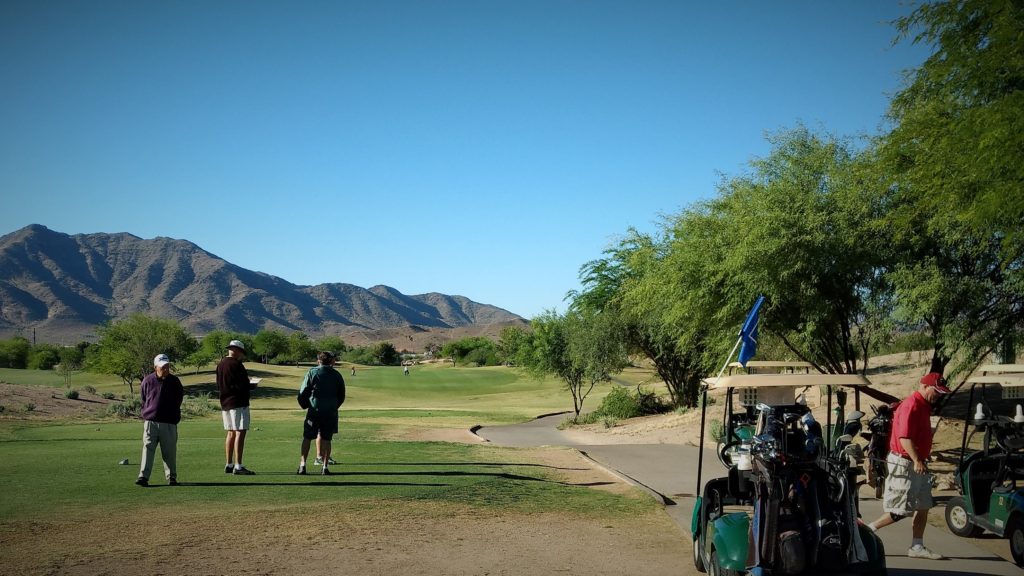 Scoring for Today
1st place Dan Christiansen

Alan Arndt 2nd Place no image available

3rd Place Ron Amstutz
Dan Christiansen takes 1st place tied with Alan Arndt at 63 net. Great scoring guys. Alan got second on a scorecard playoff. Third place went to Ron Amstutz at 64. The Atta Girl goes to Margaret Storms at 65 net. Some pretty good scoring out at Aguila today.
Big Dogs

Flight 1 Scoring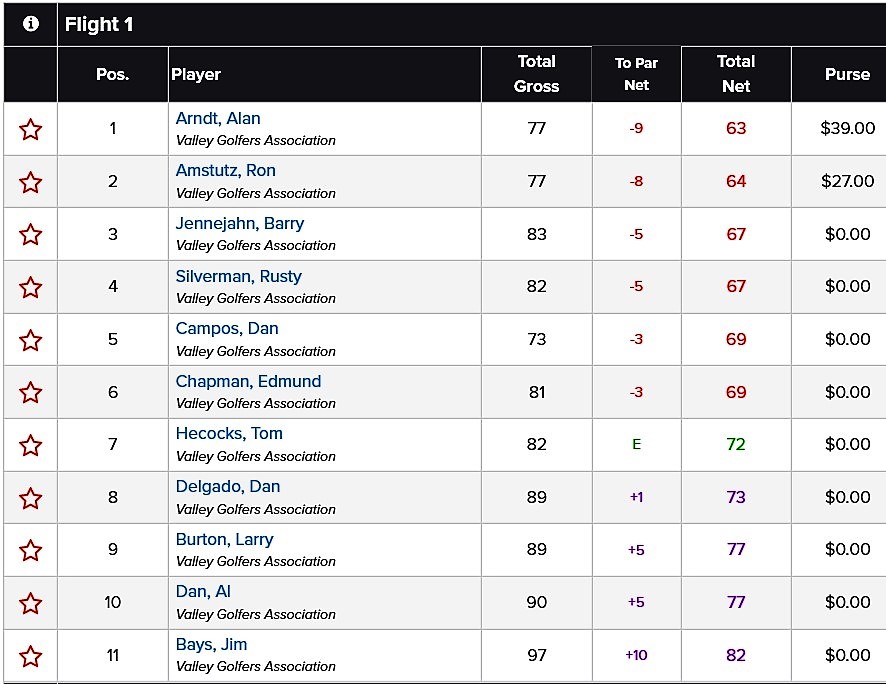 Flight 2 Scoring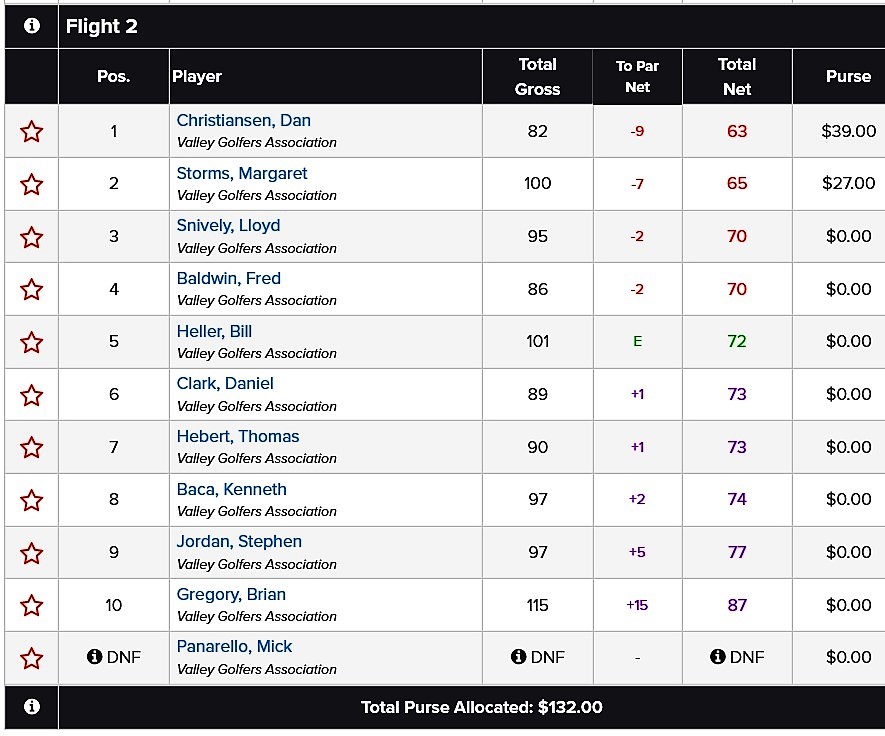 Birds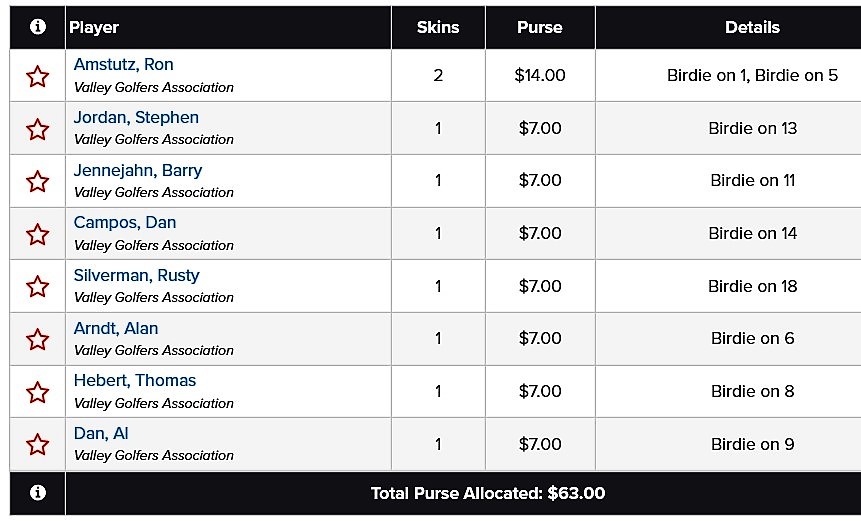 CTPs

---
4 Ball Matchplay coming up.
The Don Peterson Two-Man Low Net tournaments are set for February. The Saturday event will be, February 23, 2019, Tres Rios (3) 8:00 AM $45.00 + 4-ball match play. The Wednesday event will be, February 27, 2019, San Marcos 8:30 AM $55.00 + 4-ball match play. As in the past, members will be paired by the event coordinator based on their handicaps. Prize money will be awarded to the following places: first place – $100, second – $60, and third – $40. These are fun events. Come out and play with one of your golfing colleagues and maybe get some cash. No extra entry fee to play. Free Money? Here's how to play Best ball in VGA events. Click Here.
---
Next up for VGA, Wednesday, February 20, 2019, Superstition Springs 8:00 AM $55.00. Course Info Click Here.