The Golden Boy, Rusty Silverman was a happy camper today. He closed out a great round with an Eagle on # 18 at Legacy and scored a very impressive 60 net score. In his own words about the Eagle, "Bombed 3 wood off the tee. Another 3 wood just short and chipped it to take Freddy's money". Well done sir. Three other players tied at 66 net. They were Doug Patterson who got 2nd place, Tony Dalton who got 3rd place and Tommy shoes or no shoes gets the Atta-a-Boy. All on a scorecard playoff. Course took a beating from heavy wind and heavy Rain. Ponds out there that no one has ever seen before. Over all very playable as always out there. Remember the O'Keefe cup, a match play event vs the Saturday Golf League is coming up. The Venue I understand it's going to be at Antelope Hills in Prescott. Danny Campos tells me we have room for 24 golfers for this fun Match Play. O'Keefe will be watching. No date is firm yet but try to keep your schedule a little flexible. Wednesday we take on Arrowhead CC, so everyone should look forward to that. Rest of the fields scores below.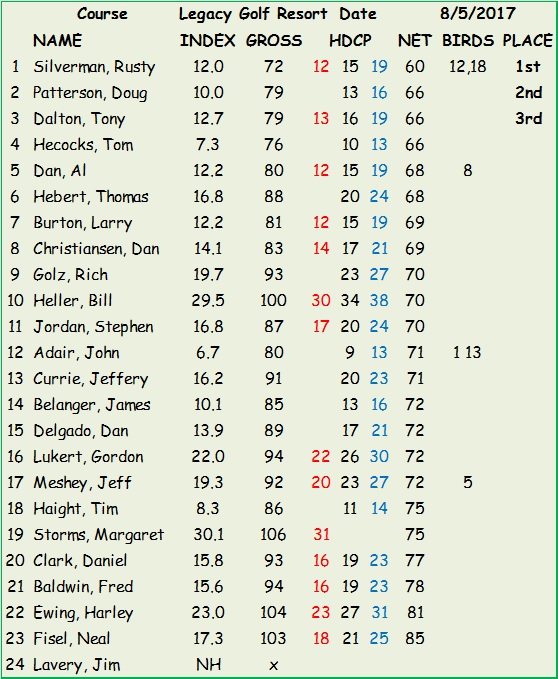 ---
Next up for VGA, Wednesday, August 9, 2017 Arrowhead CC 7:08:00 AM $40.00.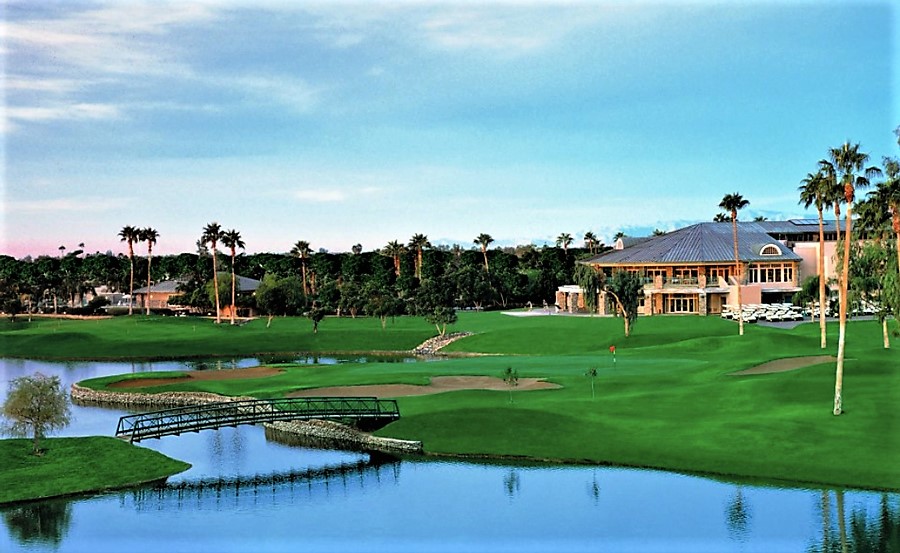 Map to Arrowhead CC click here.
---
Golf Humor