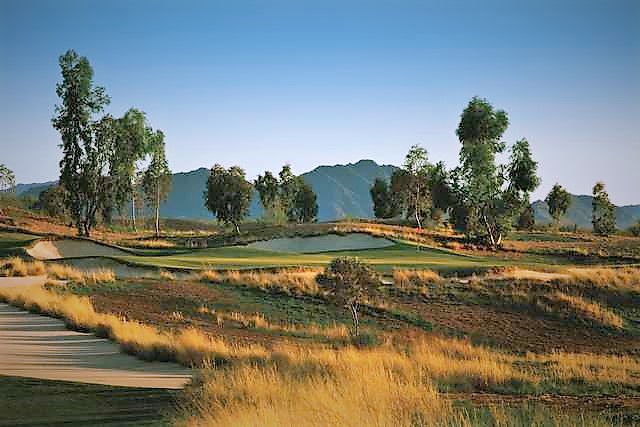 Todays Scoring
Danny Campos-1st Place

Mike Roether 2nd place

Fred Baldwin 3rd place
Beautiful and Hot Southern Dunes can take it out of you and Danny Campos it brings it out of him. Dan shot a hot 64 net and scored the 1st place money today. Mike Roether and Fred Baldwin tied at 65 nets one stroke off Danny's pace. Mike took 2nd place and Fred got 3rd place on the scorecard playoff. Doug Ranking and Rusty "The Golden Lad" Silverman tied at 70 net and shared the Atta Boy. Next up WeKoPa Wednesday.
Big Dogs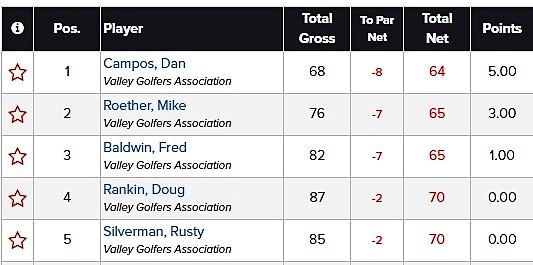 Flight 1 Low Net Scoring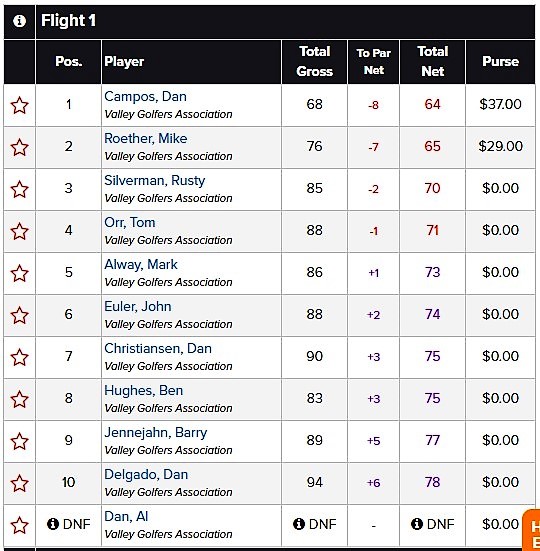 Flight 2 Low Net Scoring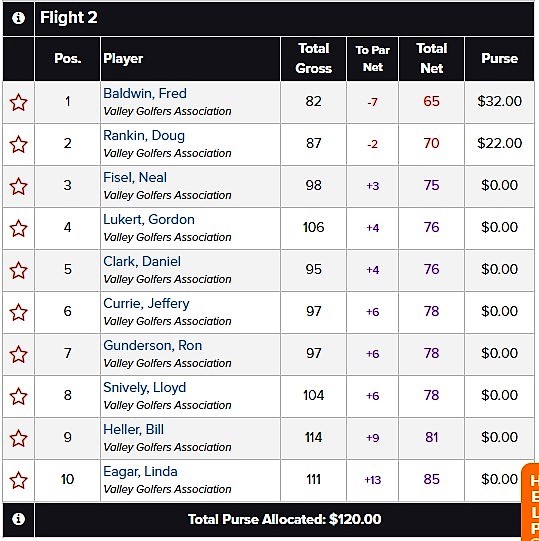 Birds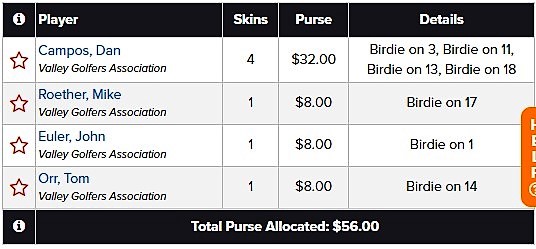 CTPs

Next up for VGA, Wednesday, August 7, 2019, We Ko Pa-Cholla course (+), 7:00 AM, $45.00. Click here for course info.