Todays Scoring
Scott Sheetz 1st place

Danny Clark 2nd place

Steve Haycock 3rd Place, no image available.
Three-way tie for 1st place today again with 68 net scores. Scott Sheetz took 1st place, the return of the "Legend", Danny Clark for second place, and Steve Haycock got 3rd on the scorecard playoff. Ron "The Diminutive One" Gunderson scored the Atta Boy.
Big Dogs

Flight 1 Low Net Scoring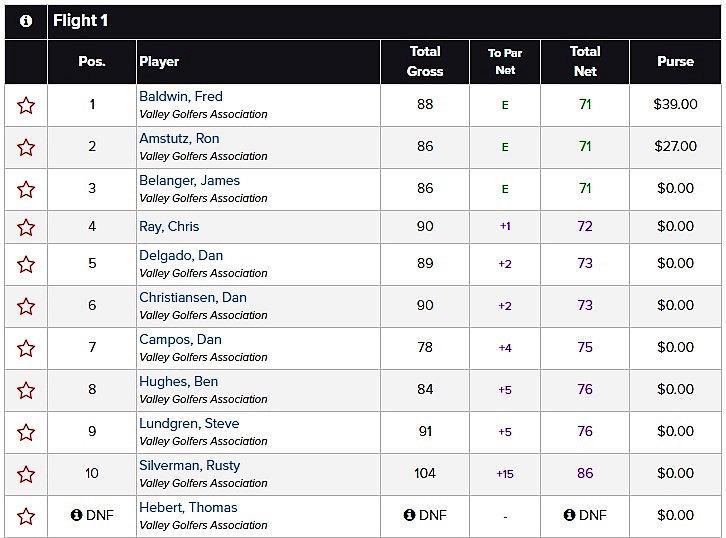 Flight 2 Low Net Scoring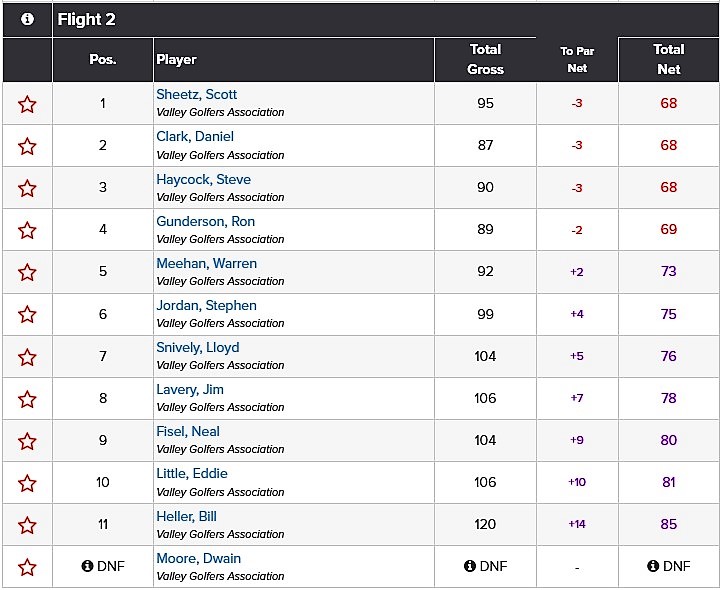 Birds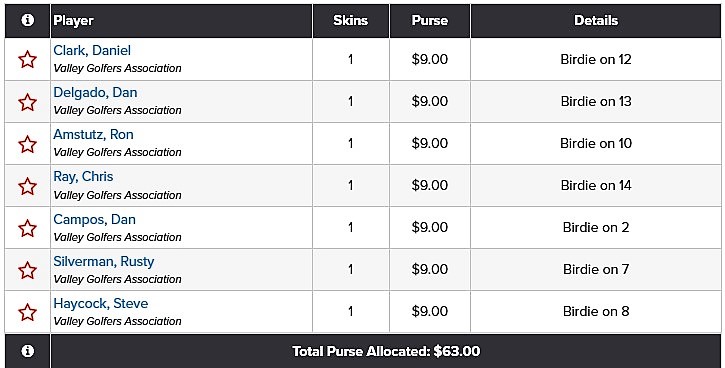 CTPs
Golf Humor
I never pray on a golf course. Actually, the Lord answeres my prayers everywhere except the course.. Billy Graham
Next up for VGA, Wednesday, August 21, 2019, Troon-North-Monument, 8:00 AM, $49.00. Click here for course information.