Well guys if you didn't play Victory today this Video may give you an idea of what you missed out on. 
I am definitely suffering from remorse for not playing this course today. To bad I can't even describe it for you. Hard hitting John Adair evidently matched up well for this course as he won it with 64 net. Great job John and well done. Tied at 65 net were Fred Baldwin and Kevin Gilmore. Steady Freddy won on a score card playoff and Kevin got third place. Great work out there. Ron Gunderson and Bill  Heller scored a Atta-a-Boy tie at 67 net. Nice try fellers. Next up Vistancia. Rest of the field's scores below.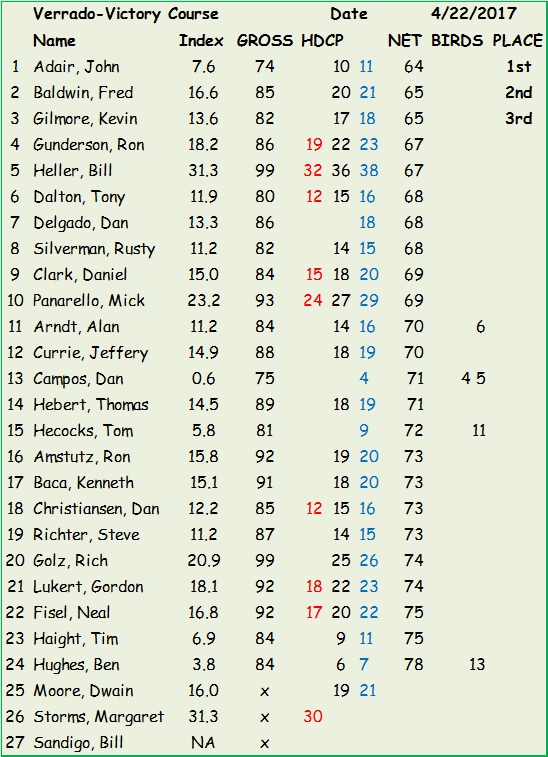 ---
Next up for VGA, Wednesday, April 26, 2017 Trilogy @ Vistancia 7:30 AM $49.00.  
---
Golf Humor