Saturday's day 1 Crooked Tree Results Click here.
Sunday's day 2 Tubac Results Click here.
Monday's day 3 San Ignascio's Results Final Click here.
Crooked Tree was the Big Dog Points tournament for the JPO this year below are the point winners.
2023 JPO final standing.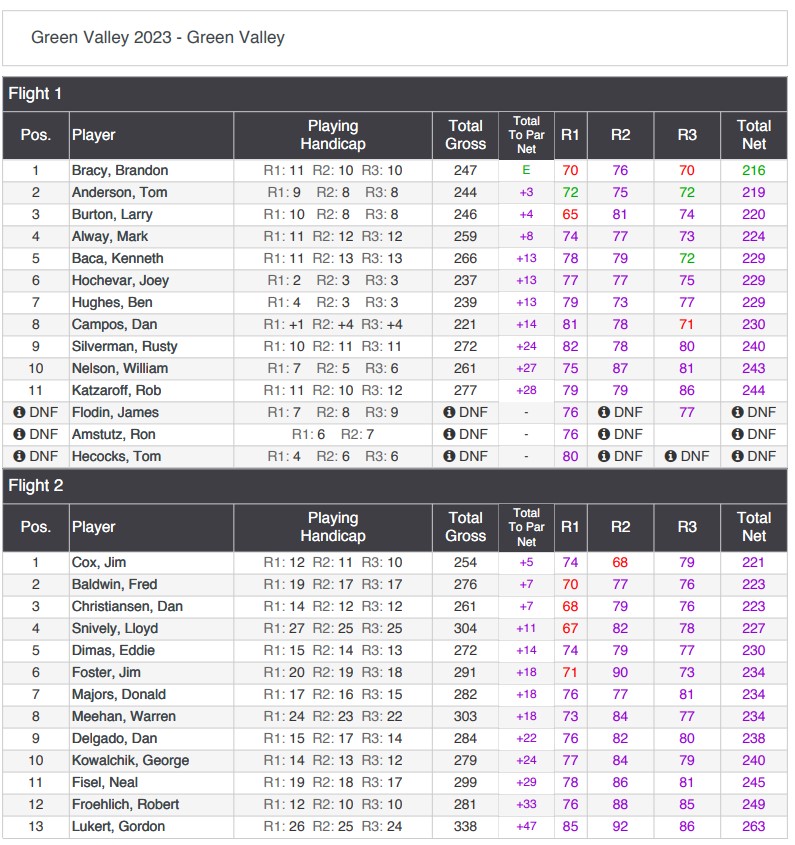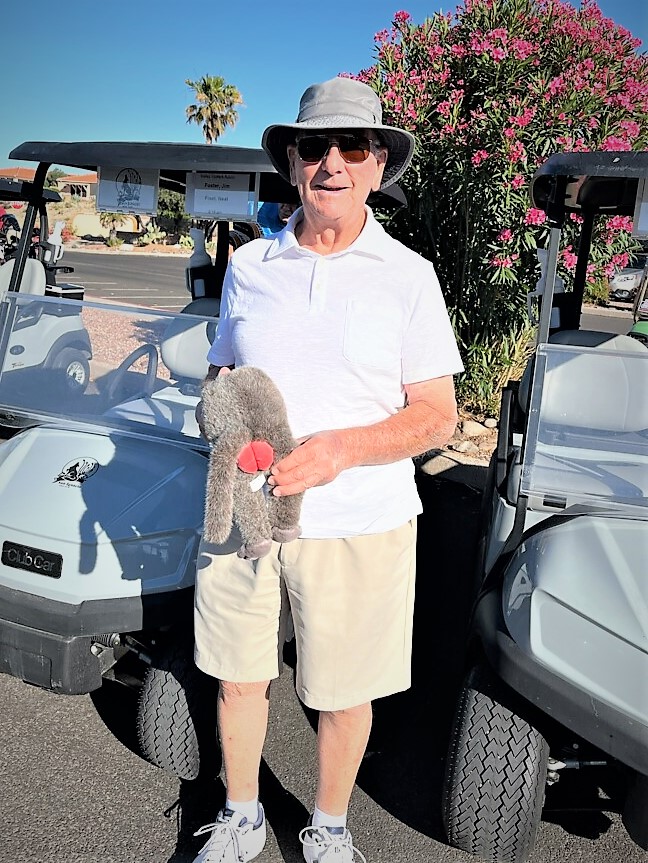 Gordon Lukert winner of the Dubious Deeds Butt Monkey Award.
These are the latest updates as they come from the President and coordinator of the event Dan Campos.
Hello VGA – The John Pierce Open is here. Here are some details of the tournament. The tournament is a 3-day event with $ 500 added to the total tournament payout. If you can't play all 3 days you have an option to play either on Sat, Sun, or Mon.
If you don't compete in the whole 3-day event you are only eligible for day money.
There is an optional practice round that will be at Quarry Pines golf course (off the Marana exit coming into Tucson) on Friday. Call or email me for information on the practice round.
The tournament rule sheet and estimated payouts will be coming out.
An individual day invite will be sent for the Sun and Mon rounds. You DO NOT have to sign up if you have already signed up for the 3-day event with the existing invite thru GG. This is only for players who can't play all three days.
Let's get ready to have a wonderful time!!!
Dan Campos, El Presidente, 602 481 5560
---
The John Pierce Open (JPO) is here and it's encouraged that all VGA members play in this fantastic 3-day golf tournament. This year's event is being changed slightly from last. We are starting the JPO on Saturday, May 27th through Monday, May 29th. Rounds: A practice round will be held on Friday, May 26th. Rates are still being negotiated but should fall near $50.00 per round. This year we will play the following golf courses:
---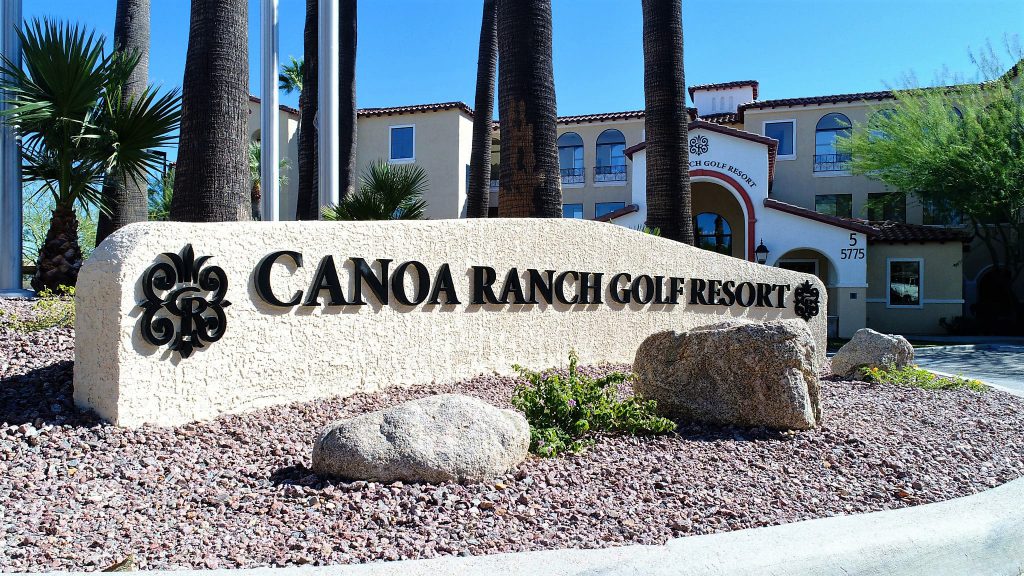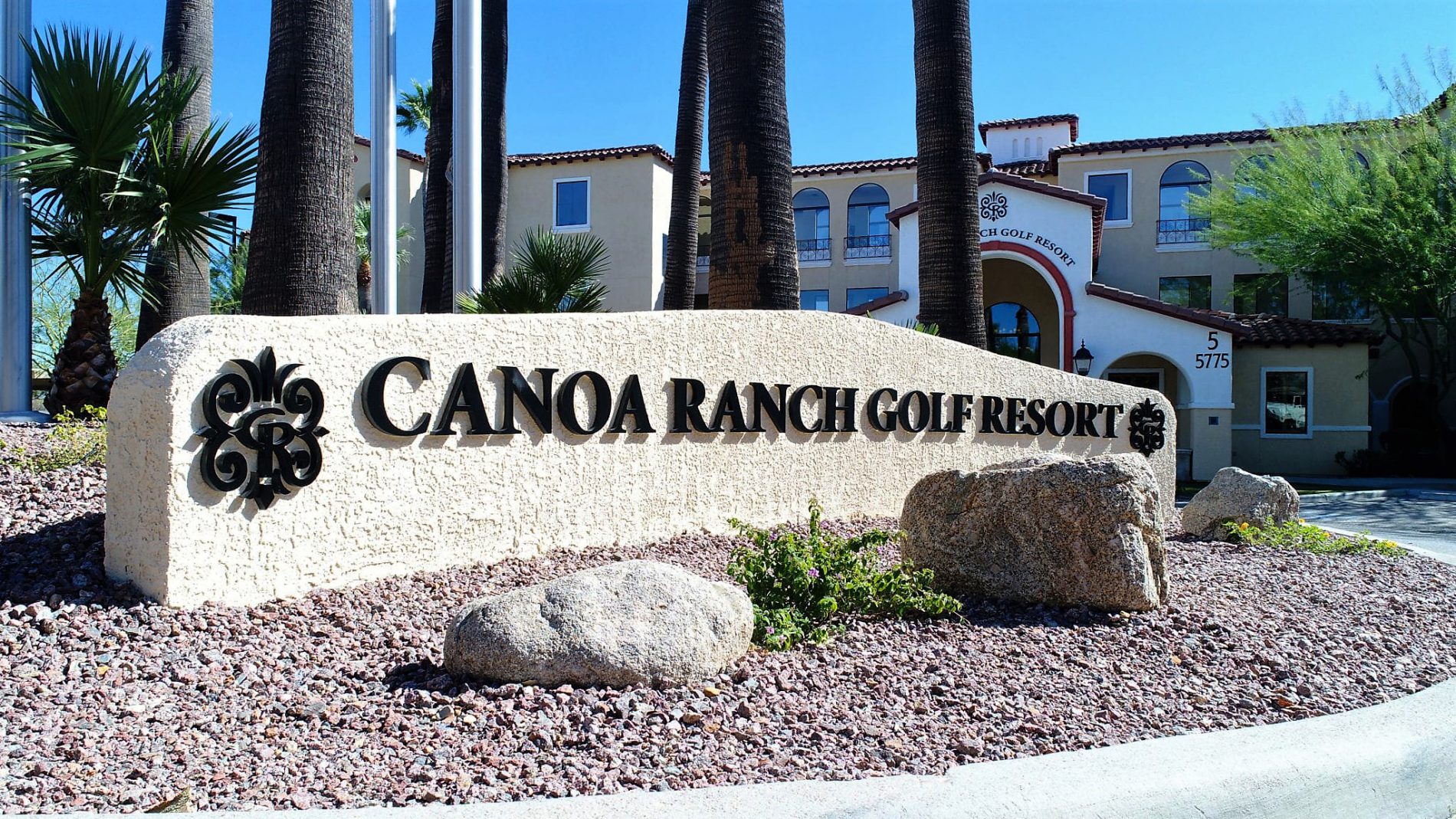 Hotel:
Room reservations will continue at our home hotel, the Canoa Ranch Golf Resort. We reserved the same room block as last year. The hotel's property manager, Danielle, is excited about our return. In order to guarantee your room, you must contact (The Resort) and reserve your room before April 26th. Hotel rooms are large and it is recommended that players share their room stay and costs. Breakfast is included at the hotel's omelet bar. Room Rates are:
Friday & Saturday Nights, May 26th & 27th, 2023 Discounted Rates.
Standard Room with 1 or 2 Queen Beds $155.20 per night +tax.
Standard Room with 1 King Bed $163.20 per night plus tax.
1 Bedroom Suite $211.20 per night plus tax.
2 Bedroom Suite $303.20 per night plus tax.
Sunday Night, May 28th, 2023, Discounted Rates.
Standard Room with 1 or 2 Queen Beds $151.20 per night +tax.
Standard Room with 1 King Bed $159.20 per night plus tax.
1 Bedroom Suite $207.20 per night plus tax
2 Bedroom Suite $299.20 per night plus tax
---
2023 TOURNAMENT INFORMATION
The JPO annual golf tournament is a 3-day stroke play tournament at some of the nicest courses in Southern AZ. Players can choose to play all 3 days or compete in any single-day tournament event. If you wish to discuss the tournament in more detail, please feel free to contact Danny Campos @ 602- 481- 5560 / dc_cmp@yahoo.com or Rusty Silverman @ 602-818-2791.
Tournament Fees:
The Entry fee is $60.00 for the 3-day event + Green fees for each course. The $60.00 payout will include day money on a flighted basis, a total 3-day low net per flight, and a special two-day blind draw on Saturday and Sunday only. Payouts will be determined by the total player count for that day of the tournament. Awards will be paid after play at Monday's San Ignacio event, including the additional $500.00 prize fund paid from the VGA Treasury. Each player must pay a $15.00 daily entry fee for Saturday and Sunday. Monday's event requires a $10.00 entry fee. Big Dog points will be awarded for the Saturday event only. An optional side pot will also be available for $10.00 for each tournament day.